BATEKE FLYWHISKS ARCHIVES, DRC
All of our Bateke Flywhisks are sold and are left here for educational and research purposes.

For similar pieces GO TO YAKA FLYWHISKS PAGE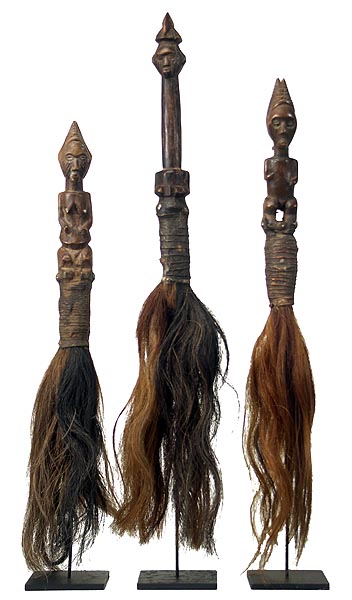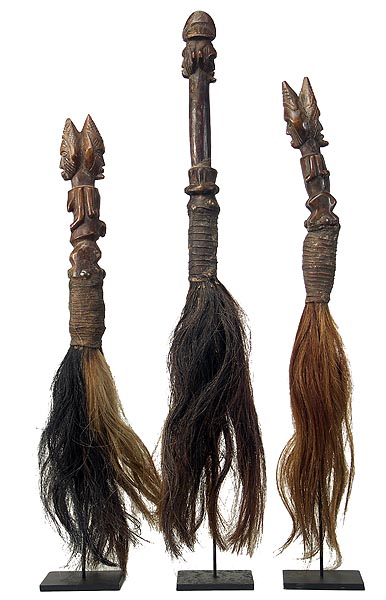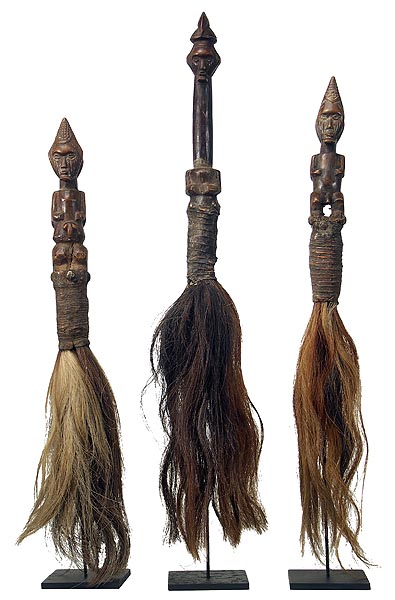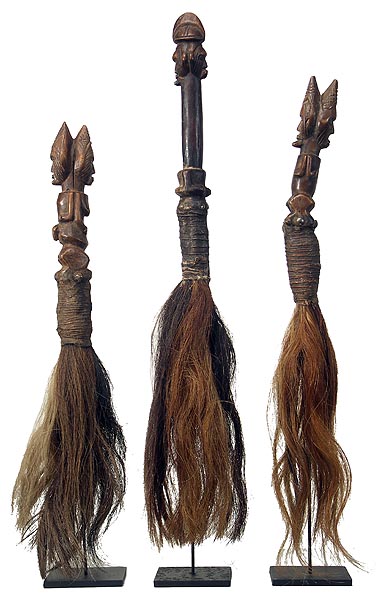 From left to right:


Bateke Flywhisk 1
9 - 18.5" high
$200
SOLD


Bateke Flywhisk 2
10.5 - 22.5" high
$200
SOLD


Bateke Flywhisk 3
9 - 20" high
$200
SOLD
Photographs © Tim Hamill
BATEKE FLYWHISKS, DRC

These Bateke flywhisks, despite their appearance, show no evidence of age or use and were probably made to be sold.
Flywhisks in Africa served two functions, the first being used to prevent insects from alighting on people or food. They were also part of a leader or chief's regalia, a symbol of power and authority that would accompany the chief during most of his official duties. Heads, figures, beadwork or other decoration on the handle would enhance the prestige of the object which served as a mark of social status. The hair would come from different animals depending on the region and tribal customs.
The first measurement is the height of the handle, the second is the height including the whisk hair.
GO TO BATEKE ART PAGE
GO TO FIGURES PAGE