BAULE STYLE ELEPHANT MASK 11, Ivory Coast
In spite of its appearance, we believe this mask was carved for the collecting market.
---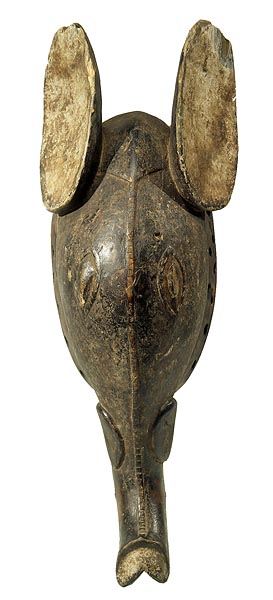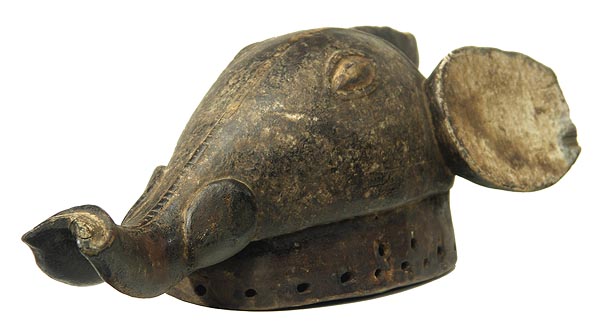 Photographs © Hamill Gallery
BAULE STYLE
Elephant Mask 10
18" high
$400
SOLD
Note the chip in the right ear and the split (now stable) on the back top of the left ear. This mask was worn horizontally and can be displayed that way.
GO TO A DILEMMA OF HORNS EXHIBITION PAGE
GO TO ANIMALIA EXHIBITION PAGE
GO TO ANIMALS IN AFRICAN ART PAGE