BAULE FIGURE 32, Ivory Coast
This figure has been vetted as being authentic with significant signs of tribal use and age.
---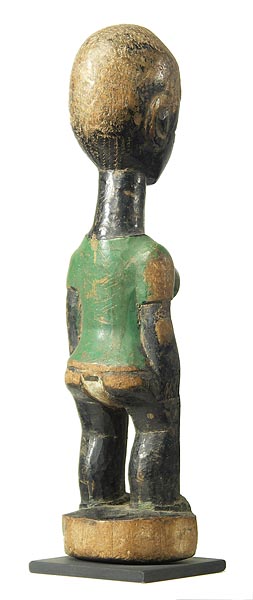 BAULE
FIGURE 32
11" high x 2.75" wide x 2.5" deep
Ivory Coast
$400
SOLD
This colonial style figure has lost the front of its base and feet. Even with expected wear, this piece has kept most of its characteristic form and paint.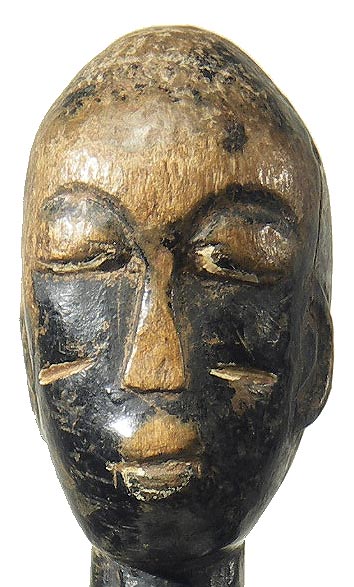 Photographs © Hamill Gallery

GO TO BAULE FIGURES PAGE
GO TO BAULE FIGURES ARCHIVES PAGE (ALL SOLD)
GO TO BAULE BO USU FIGURES PAGE
GO TO BAULE MATERNITY FIGURES PAGE
GO TO BAULE MBRA MONKEY FIGURES ARCHIVES PAGE (ALL SOLD)
GO TO BAULE COUPLES PAGE
GO TO BAULE ART PAGE
GO TO BAULE SCULPTURE EXHIBITION PAGE
GO TO BAULE MASKS ARCHIVES PAGE (ALL SOLD)
GO TO BAULE GOLI MASKS (LARGE) PAGE