BAULE FIGURE 51, Ivory Coast
This small Baule colonial figure has been vetted as being authentic.
---





Photographs © Hamill Gallery
BAULE
FIGURE 51
10.5" high x 2.5" wide x 2.75" deep
Ivory Coast
$400
This figure has fine form and design, but is less elegantly or precisely carved. The barely visible shorts were probably originally painted. The insect damage and cracks are now stable.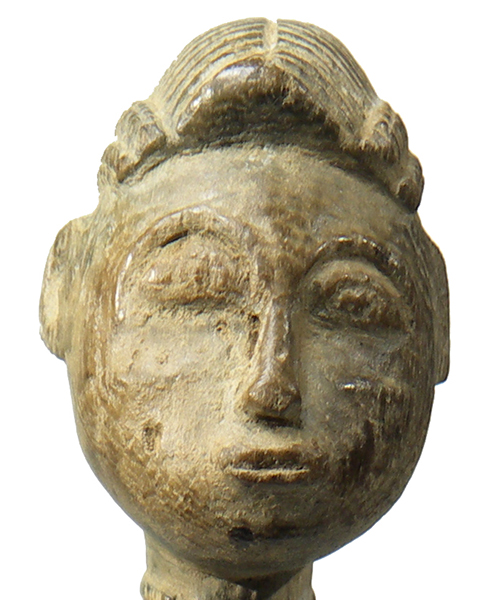 GO TO BAULE FIGURES PAGE
GO TO BAULE FIGURES ARCHIVES PAGE (ALL SOLD)
GO TO BAULE BO USU FIGURES PAGE
GO TO BAULE MATERNITY FIGURES PAGE
GO TO BAULE MBRA MONKEY FIGURES ARCHIVES PAGE (ALL SOLD)
GO TO BAULE COUPLES PAGE
GO TO BAULE ART PAGE
GO TO BAULE SCULPTURE EXHIBITION PAGE
GO TO BAULE MASKS ARCHIVES PAGE (ALL SOLD)
GO TO BAULE GOLI MASKS (LARGE) PAGE