BAULE GOLI MASK 5, Ivory Coast
Despite its appearance, this mask shows no evidence of age or use and was probably made to be sold.
---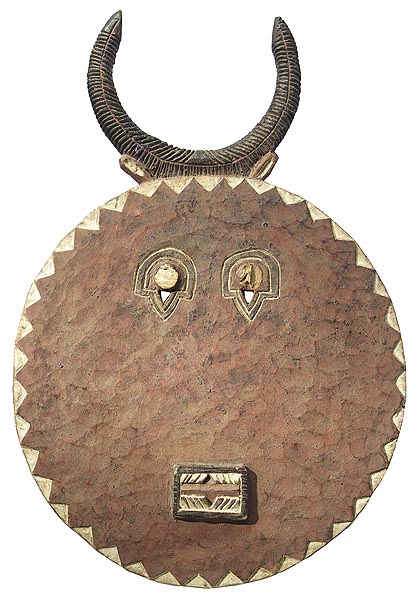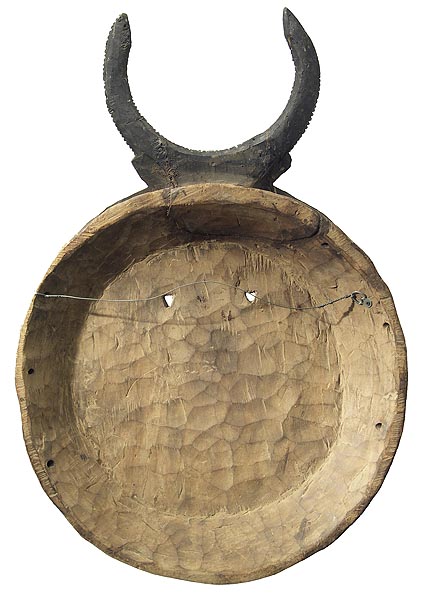 BAULE
GOLI KPLEKPLE MASK 5
40" high x 27.5" wide x 4" deep
Ivory Coast
$500
SOLD

From the front the damage is mostly to one eye. From the back one can see the native repair to an area including the lower horns and upper part of the back. Although inexpertly done, it is now stable and hardly a factor from the front.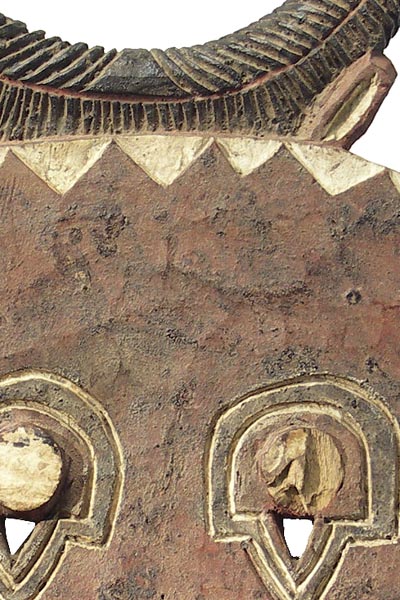 Photographs © Hamill Gallery
GO TO BAULE GOLI MASKS (LARGE) PAGE
GO TO BAULE GOLI MASK (SMALL) PAGE
GO TO BAULE GOLI GLIN MASKS PAGE
GO TO BAULE FIGURES ARCHIVES PAGE (ALL SOLD)
GO TO BAULE SCULPTURE EXHIBITION PAGE
GO TO BAULE MASKS ARCHIVES PAGE (ALL SOLD)