BAULE STYLE GOLI MASK 38, Ivory Coast
Despite its appearance, this mask shows no evidence of age or use and was probably made to be sold.
---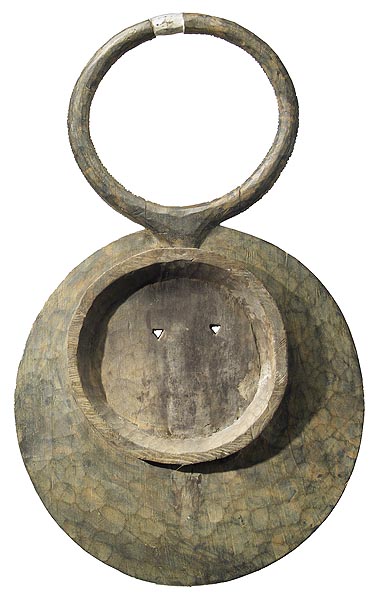 BAULE STYLE
GOLI KPLEKPLE MASK 38
44" high x 274" wide x 3" deep
Ivory Coast
$500

It has a less common bluish/gray surface. There are small repaired cracks at the edge of the white area on the top of the horns and on both ears.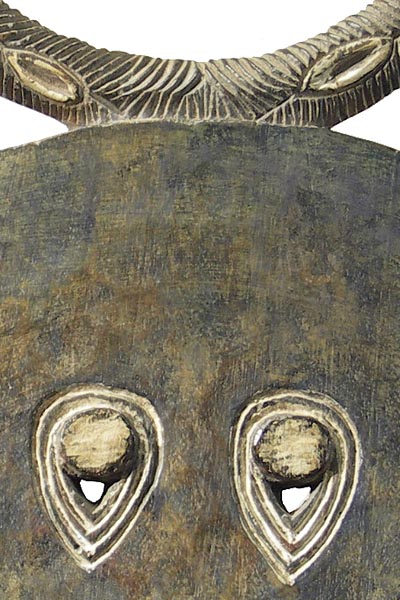 Photographs © Hamill Gallery

GO TO BAULE STYLE GOLI MASKS (LARGE) PAGE
GO TO BAULE STYLE GOLI MASK (SMALL) PAGE
GO TO BAULE GOLI GLIN MASKS PAGE
GO TO BAULE FIGURES ARCHIVES PAGE (ALL SOLD)
GO TO BAULE SCULPTURE EXHIBITION PAGE
GO TO BAULE MASKS ARCHIVES PAGE (ALL SOLD)