BAULE MASK 116, Ivory Coast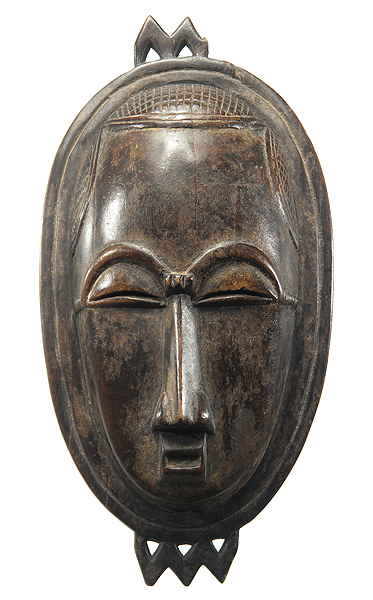 Photographs © Tim Hamill
BAULE
Mask 116
11.25" high
$2500
SOLD
This wonderfully serene mask has been vetted as authentic with signs of significant use and age.
Except for one missing piece on the top it is in excellent condition.
This is a Kpan mask with refined carving, ideal features and an elegant smooth patina. Kpan masks represent the senior female in the Baule ceremonies.