BAULE
STYLE

MASK 127, Ivory Coast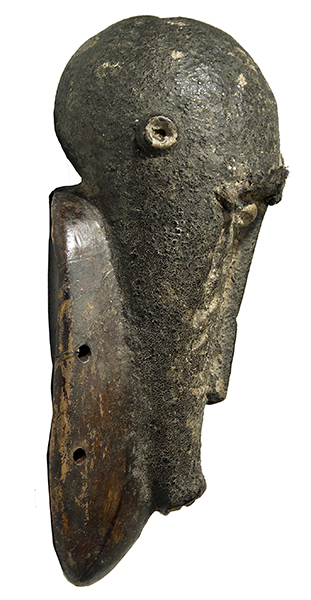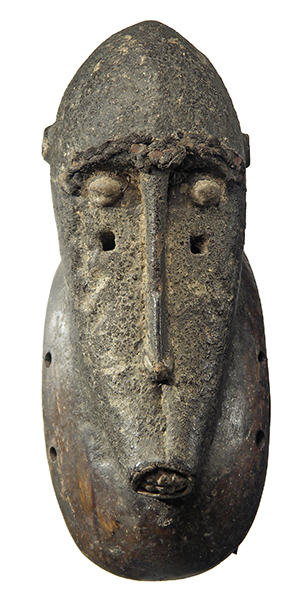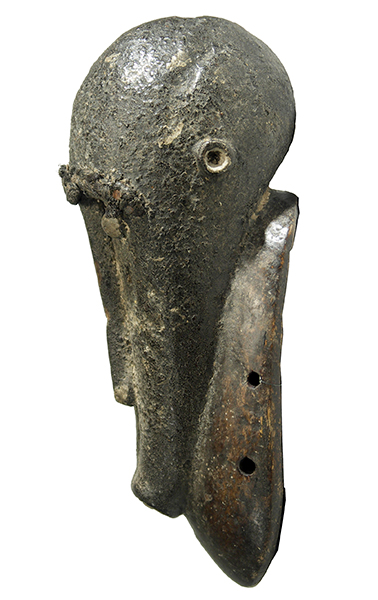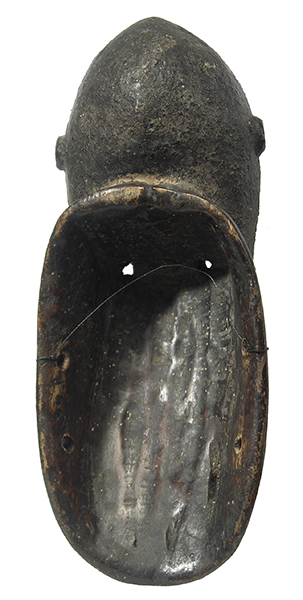 Photographs © Tim Hamill
BAULE STYLE
Mask 127
12" high x 5" wide x 5" deep
$400
The Baule are one of the Akan peoples. They moved west to the Ivory Coast more than 200 years ago and adpted masking traditions from their neighbors, the Guro, Senufo and Yaure peoples.
This mask is of a monkey, like the Baule Mbra monkey figures.
Despite an encrusted patina and nicely carved, this Baule mask shows no evidence of age or use and was probably made to be sold.
RETURN TO BAULE SCULPTURE PAGE
RETURN TO BAULE EXHIBITION PAGE
RETURN TO MASKS AND HEADS PAGE