BAULE MBRA MONKEY FIGURE 5, Ivory Coast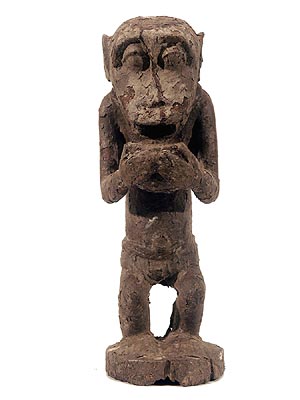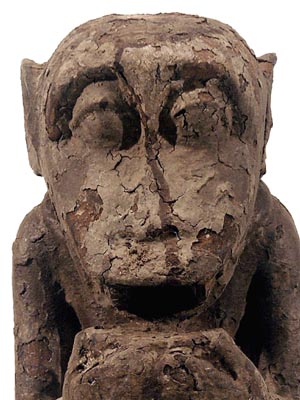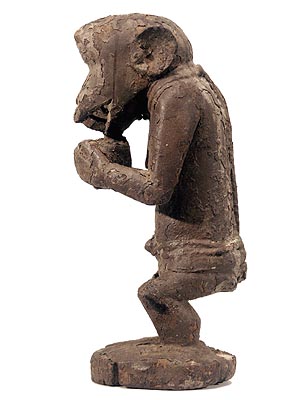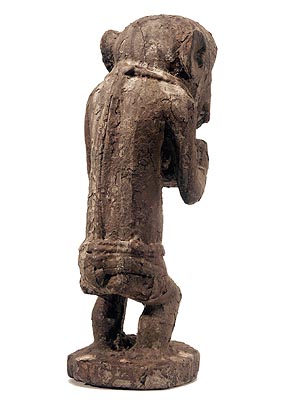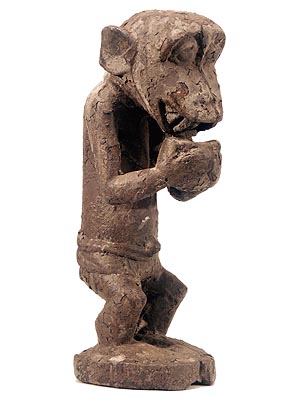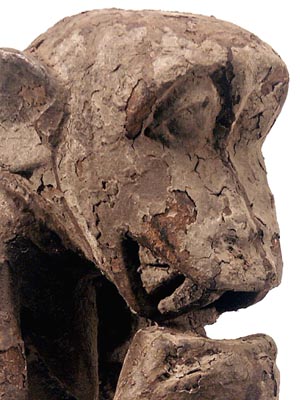 Photographs © Tim Hamill
BAULE, MBRA MONKEY FIGURE 5
13"
$700
SOLD

In spite of its appearance, this object shows no signs of tribal use.
The Baule are one of the Akan peoples. They moved west to the Ivory Coast more than 200 years ago and adopted sculptural and masking traditions from their neighbors, the Guro, Senufo and Yaure peoples.
Mbra monkey figures are among the most frightening and powerful of Baule sculptures. They are used by diviners and men's associations for protection. Like sacred masks, they are kept in the bush as they are dangerous for women and kept secret. The heads share some of the stylistic features of the Bo nun amuin masks. The encrusted surfaces are caused by sacrificial offerings.
RETURN TO BAULE MBRA MONKEY PAGE
RETURN TO BAULE SCULPTURE PAGE
RETURN TO BAULE EXHIBITION PAGE
GO TO FETISHES (VARIOUS TRIBES) PAGE
RETURN TO AFRICAN FIGURES PAGE
[RETURN TO HOME PAGE][CONTACT GALLERY] [ORDERING] [HYPERLINKS]