BAULE STYLE SPOON 6, Ivory Coast




Photographs © Hamill
BAULE STYLE
Spoon 6
20" high x 3.75" wide x 2.75" deep
$250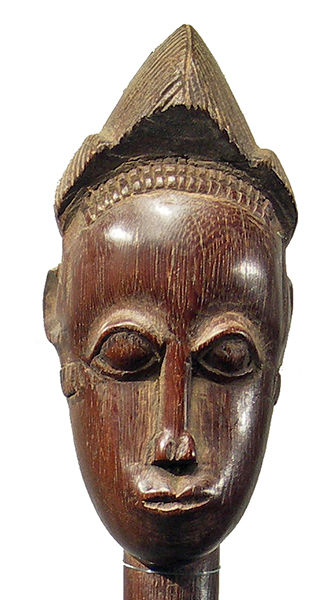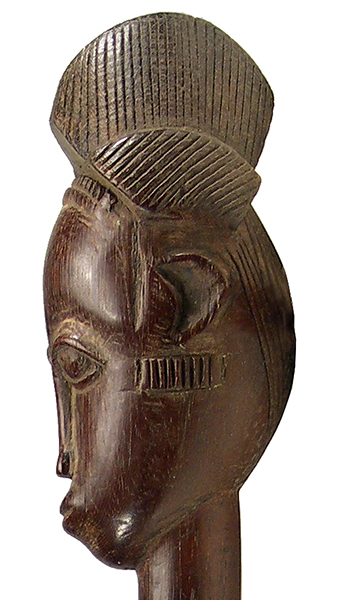 This elegant, beautifully carved Baule spoon was probably made to be sold.
There is a stable crack at the back base of the spoon and a small area of wood loss in front of the left ear (see detail above).
Intricately carved spoons were prestige objects for the Baule.
We recommend Baule: African Art Western Eyes by Susan M. Vogel (Yale).
GO TO BAULE OBJECTS ARCHIVES PAGE (ALL SOLD)
GO TO BAULE GOLI MASKS PAGE
GO TO BAULE SCULPTURE PAGE
GO TO BAULE EXHIBITION PAGE