BAULE BARKCLOTH POUNDER 1, Ivory Coast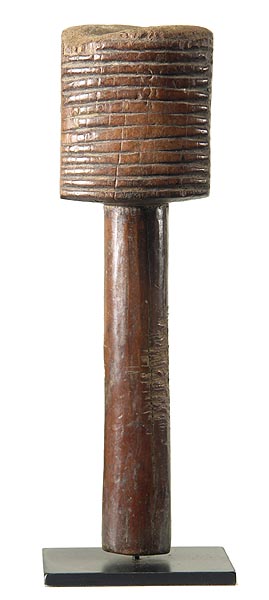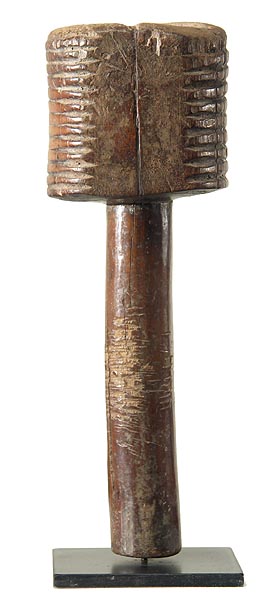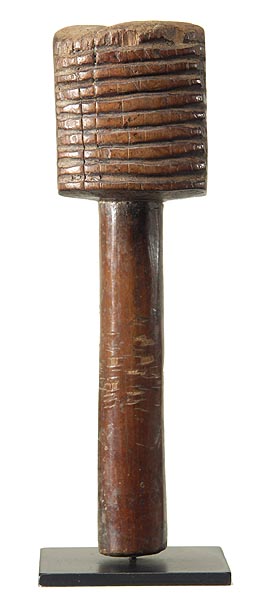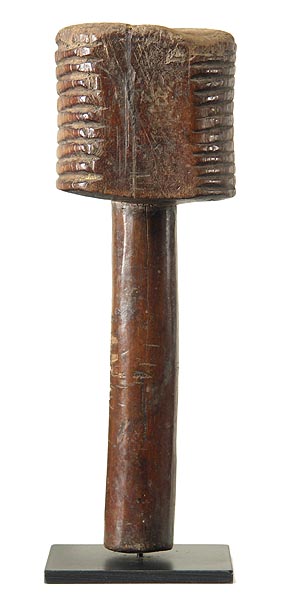 Photographs © Hamill
BAULE
Barkcloth Pounder 1
10" high x 3.5" wide x 3" deep
$300
SOLD
This Baule pounder has been vetted as being authentic with significant signs of use and age.
There are noticeable cracks and chips, plus some repair to the major cracks, which are now stable.
The Baule use these to pound barkcloth.
We recommend Baule: African Art Western Eyes by Susan M. Vogel (Yale).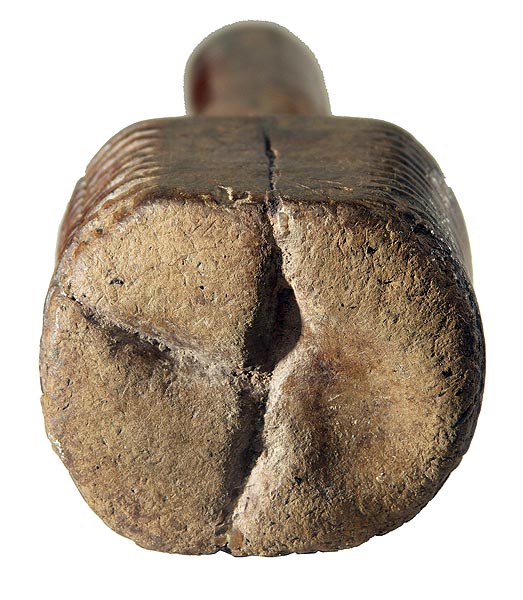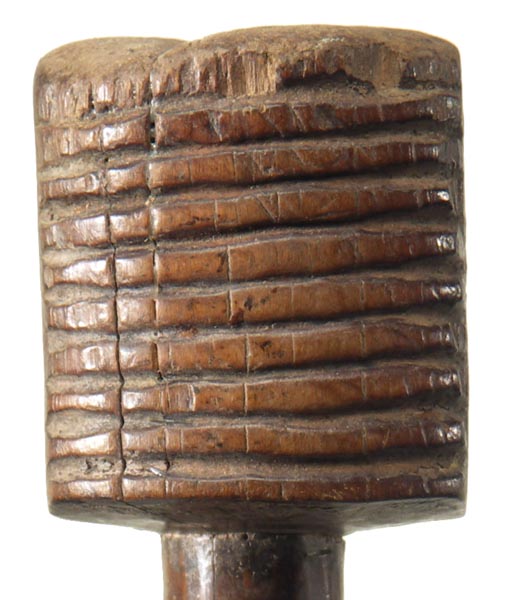 RETURN TO BAULE POUNDERS PAGE
GO TO BAULE MASKS PAGE
GO TO BAULE GOLI MASKS PAGE
RETURN TO BAULE SCULPTURE PAGE
RETURN TO BAULE EXHIBITION PAGE
GO TO ARTIFACTS PAGE
GO TO NEW ADDITIONS PAGE