BAULE
STYLE

RAM MASK 14, Ivory Coast

Although elegantly made, this Baule ram mask shows no evidence of age or use and was probably made to be sold.
---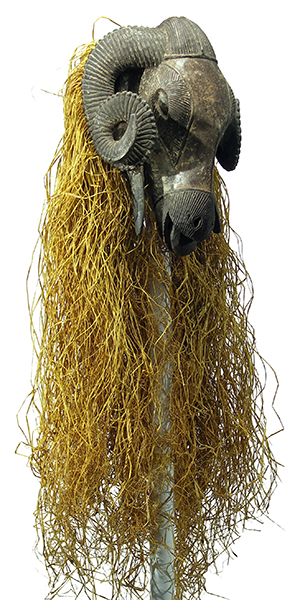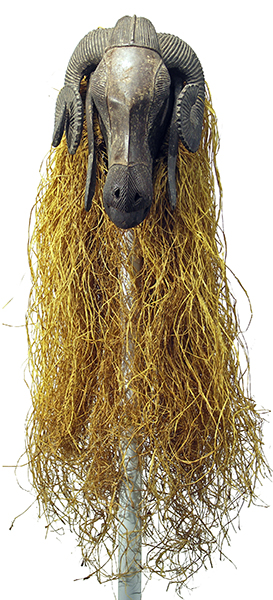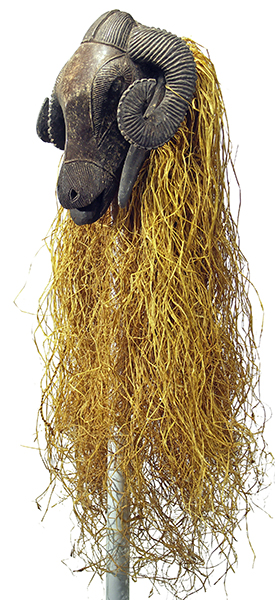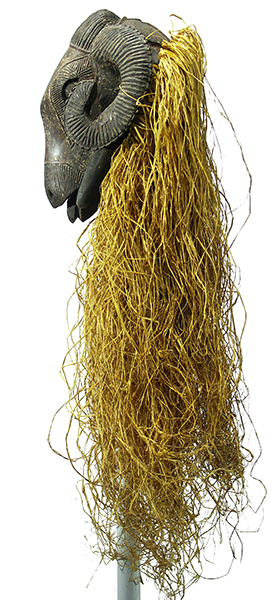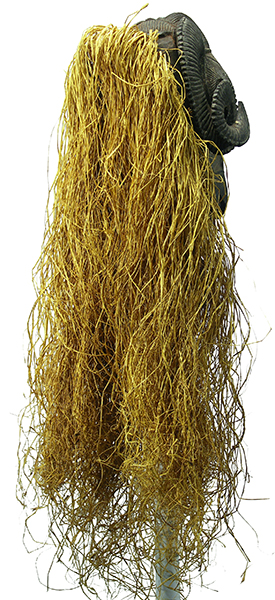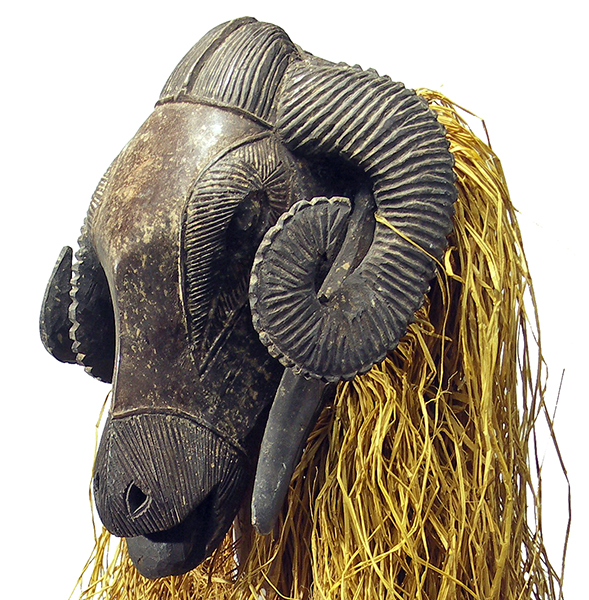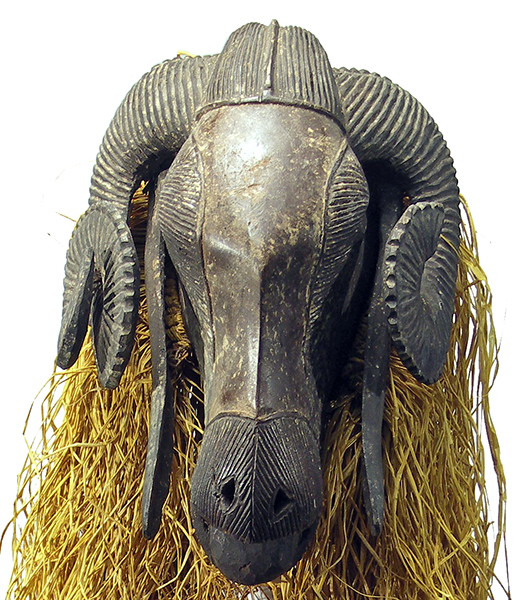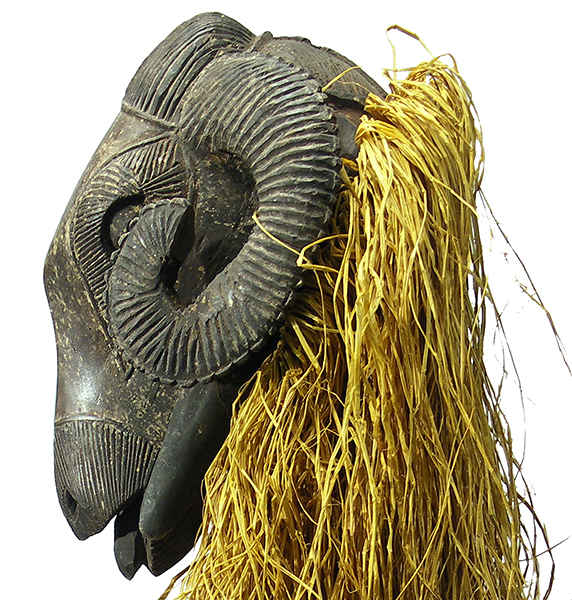 Photographs © Hamill Gallery
BAULE STYLE Ram Mask 14
Wood and pigment
13" high (37" with raffia) x 9" wide x 6.5" deep
$600
Ivory Coast
The tip of the left horn is broken off. The raffia can be easily removed if desired.
GO TO BAULE STYLE RAM MASK PAGE
GO TO BAULE SCULPTURE EXHIBITION PAGE
GO TO MASKS PAGE