BEMBE MASK 35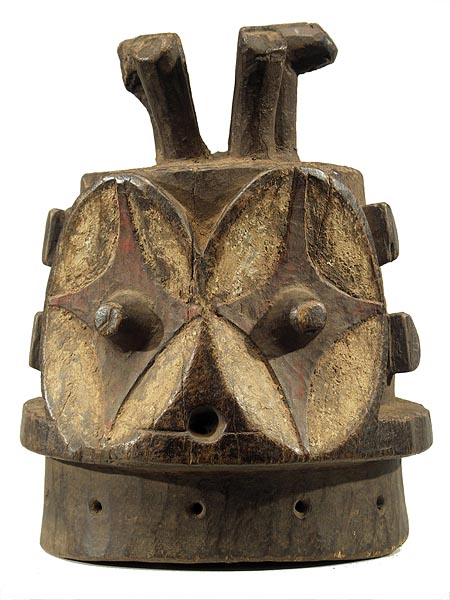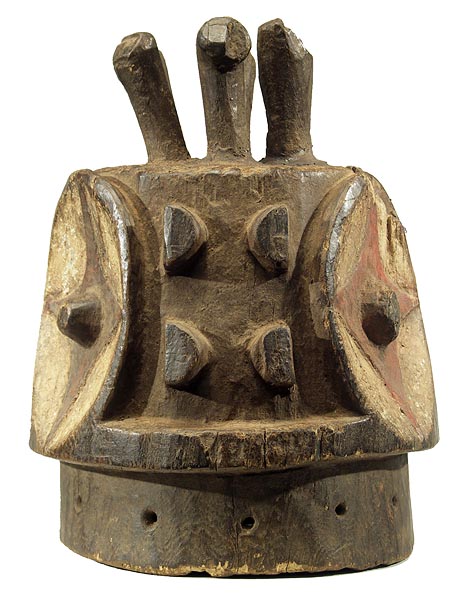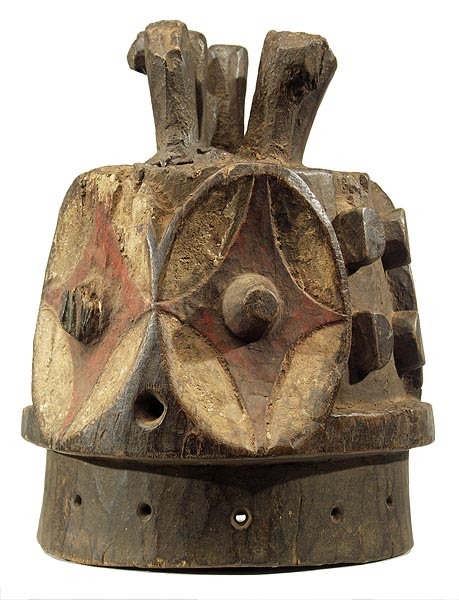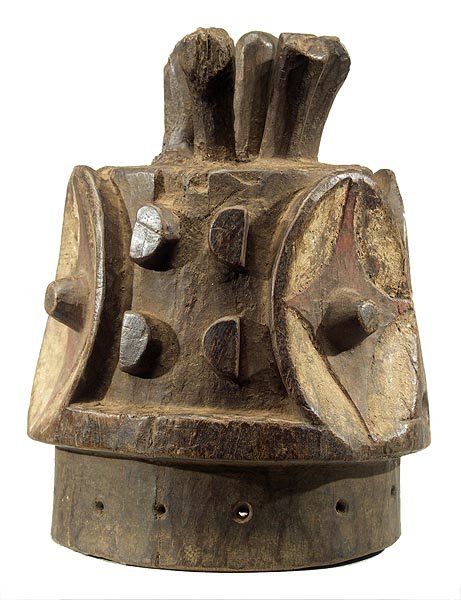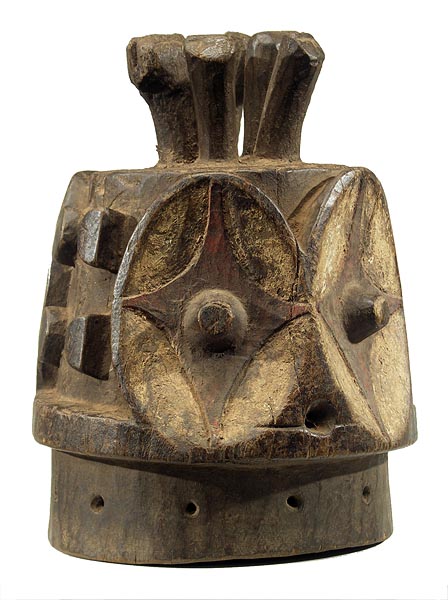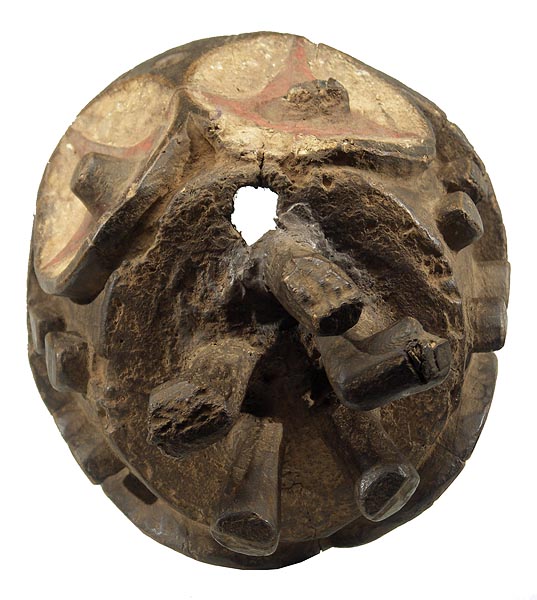 © Tim Hamill
Bembe
Helmet Mask 35
13.5"h.
$500
SOLD

Despite its appearance and patina, this mask shows no evidence of age or use and was probably made to be sold.
Note the hole in the top of the mask.
Traditional masks and headdresses of the eastern Bembe people of the Dem. Rep. of Congo (formerly Zaire) are recognizable for their concave, cupped orbits around the bulging "coffee-bean" eyes, the masks take several hauntingly beautiful forms.
RETURN TO BEMBE MASKS PAGE
RETURN TO MASKS AND HEADS PAGE