BENIN STYLE WOOD LEOPARD 2, NIGERIA
This large wood leopard shows no signs of age or use and was probably made to be sold
.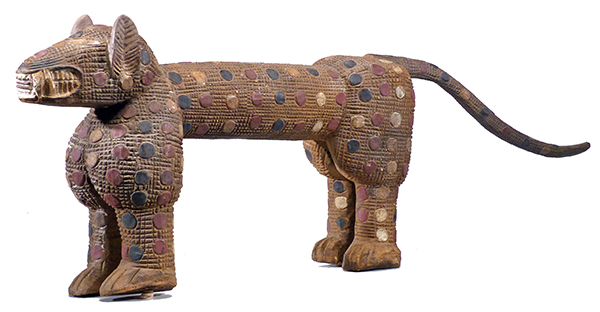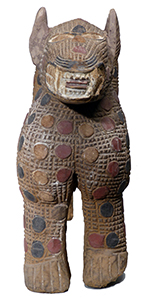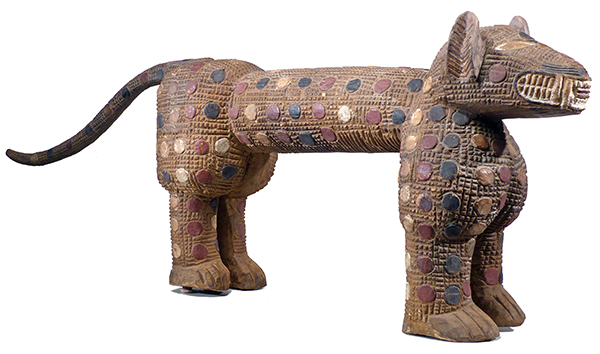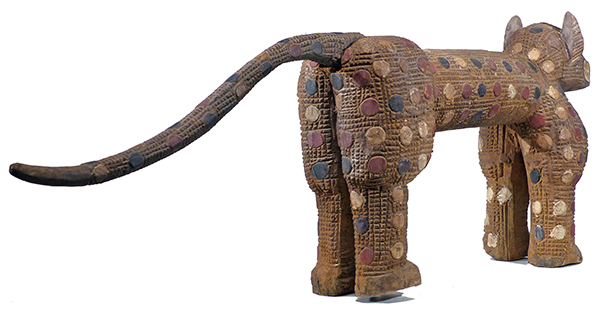 Photographs © Hamill Gallery
BENIN STYLE
WOOD LEOPARD 2
20" high x 62.5" long (36" without tail) x 7.5" wide
$1000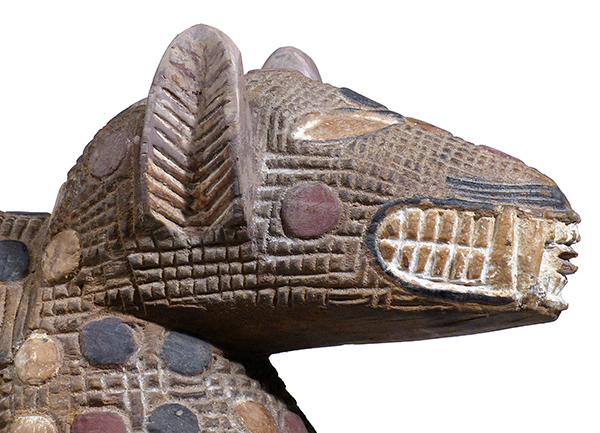 Larger and less numerous than the famous Benin bronze leopards, wooden ones were made bulkier and with less realism. The tail is a seperate piece that is easily removed for shipping.

Note that two legs have bumpers on them for levelling. The tops of both ears were broken off and replaced (see details).
GO TO BENIN LEOPARDS ARCHIVES PAGE
GO TO BENIN FIGURES PAGE
GO TO BENIN HEADS PAGE
GO TO BENIN PLAQUES PAGE