BETE-STYLE FIGURE 2, Ivory Coast




Photographs © Hamill Gallery
BETE-STYLE
Figure 2
29.5" high x 5.5" wide x 5" deep
$300

This inventive Bete-style figure shows no evidence of age or use and was probably made to be sold.
Unlike the neighboring Dan, the Bete do not make a lot of figures. This one is so stylized we have called it Bete-style. The legs are correctly similar to those of Dan figures and the Bete do exagerate the length of necks, but the face, breasts and overall feel is more modern than more typical Bete figures. Thanks to our friend Rand, of Rand Tribal, for the identification.
There are several small cracks, all stable, on the head, neck and right leg. A piece of wood on the front of the neck is gone (see below).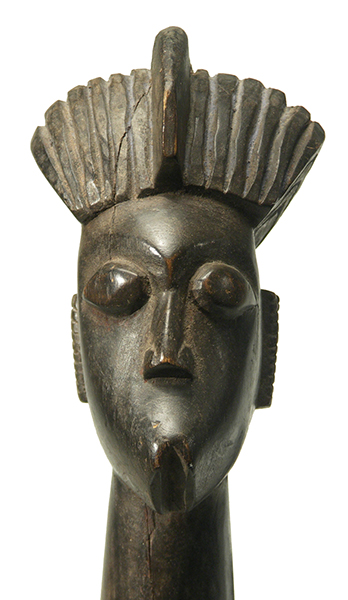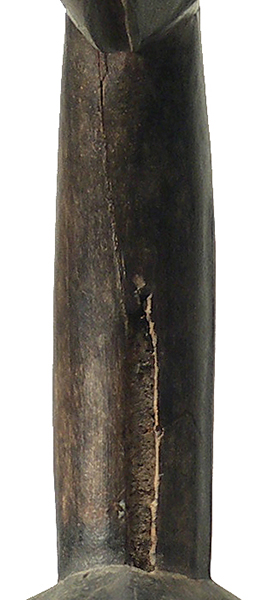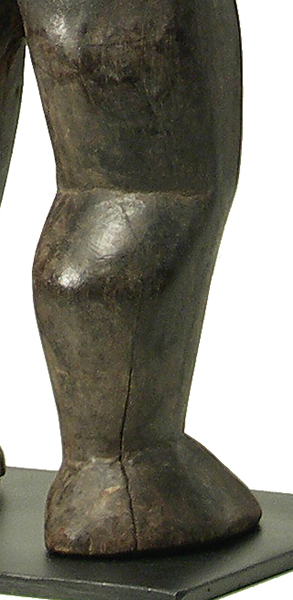 GO TO AFRICAN FIGURES PAGE