BETE STYLE FIGURE 3, Ivory Coast
Despite its appearance, this Bete figure shows no evidence of age or use and was probably made to be sold.
---





Photographs © Hamill Gallery
BETE STYLE
Figure 3
29.25" high x 7" wide x 6.5" deep
$800
Unlike the neighboring Baule, the Bete do not make a lot of figures. This one shows interesting scarification patterns on the neck, head, stomach and back. There are small stable cracks on the head (see detail below). Light pigment remains in most of the carved details.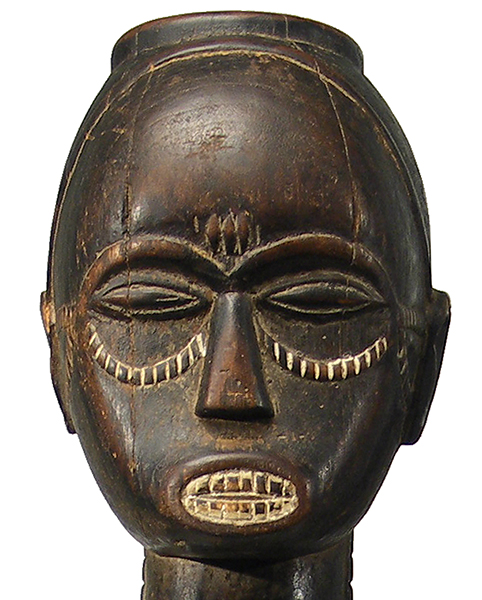 GO TO AFRICAN FIGURES PAGE