BIDJOGO SHARK FIN MASK 3, Bidjogo Islands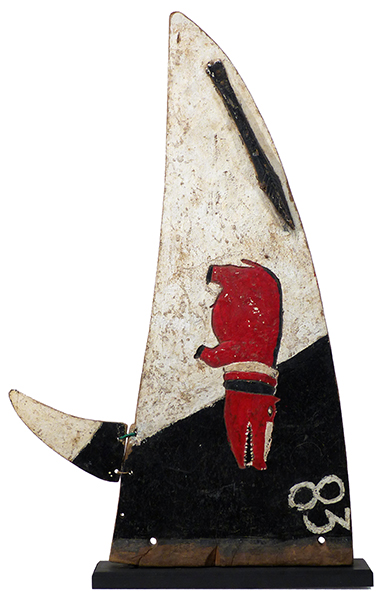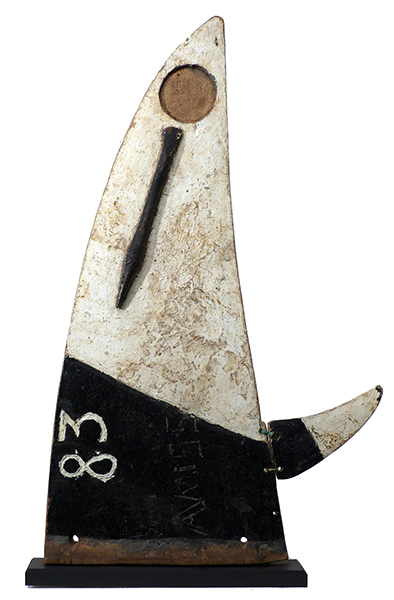 Photographs © Hamill Gallery
BIDJOGO
Shark Fin Mask 3
26 " high x 15.5" wide x 2" deep
$1200
SOLD
This headdress has been vetted as authentic with signs of use and age.

This shark-fin headdress has a separate small fin tied to the large one and two small spear forms attached near the top. It comes on a custom wood stand. A detail of the painted surface is below.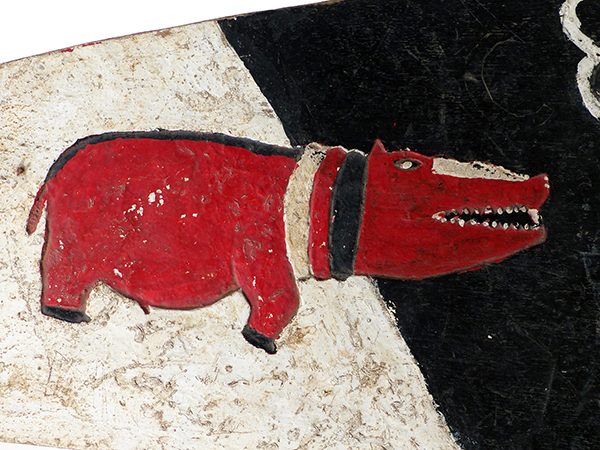 The shark fin shoulder masks worn by the Bidjogo people are some of the rarest in Africa.
GO TO OF SPECIAL INTEREST PAGE