BONGO STYLE FIGURE 13, Sudan






Photographs © Tim Hamill
BONGO STYLE FIGURE 13
41" high x 9.5" wide x 7" deep
$800
SOLD
Sudan
Despite its appearance this figure shows no evidence of age or use and might have been made to be sold.
Adorned or hidden with a cloth skirt that can be kept or removed, the figure has some problems due to a hollow in the center of the wood. That hole is visible on the top, down the back of the neck to the lower back. At the stomach there is a hole which could have been a knot in the wood. In any case there is a piece of wood inside that opening which is impossible to move or replace. We do not know if the skirt is for modesty or to hide a "flaw" in the sculpture.
This figure is included with the Bongo posts because it is the only one that we have had and it is carved from the same dense heavy red mahogany. Some of that color can be seen at the bottom of the chip missing from the front of the crown. See details below.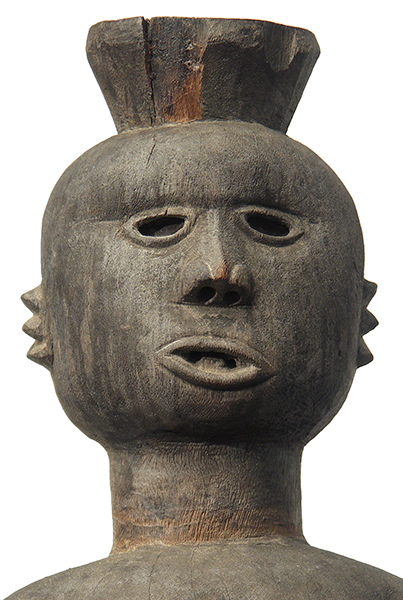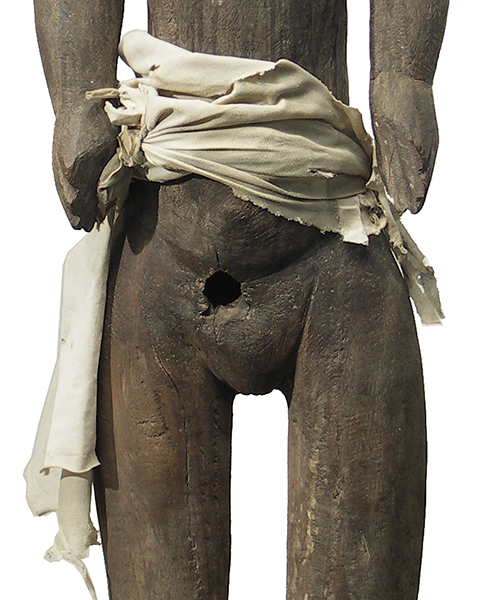 GO TO WHO'S THAT LADY? EXHIBITION PAGE