CHOKWE MASK 62, Angola
This mask has been vetted as authentic, with signs of significant use and age.
---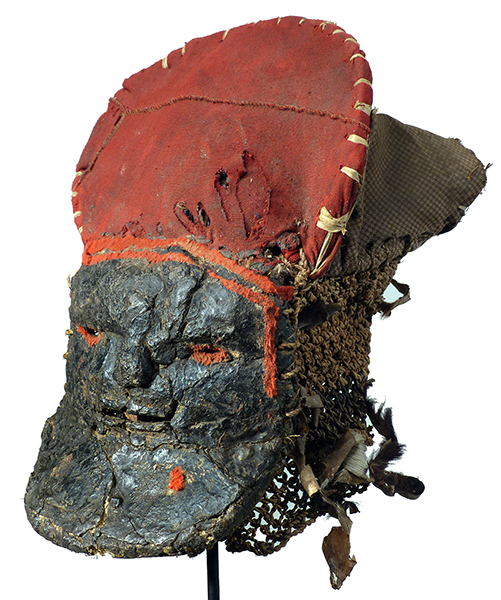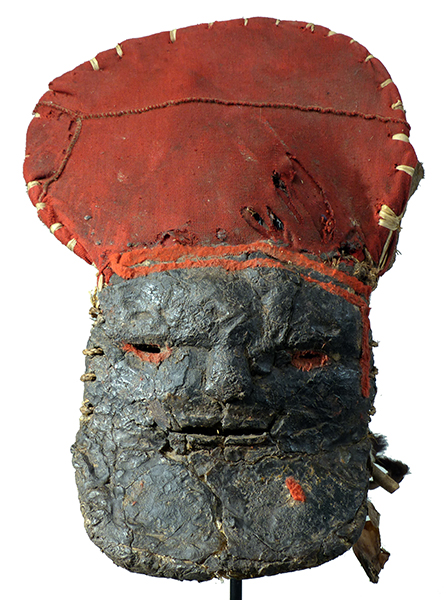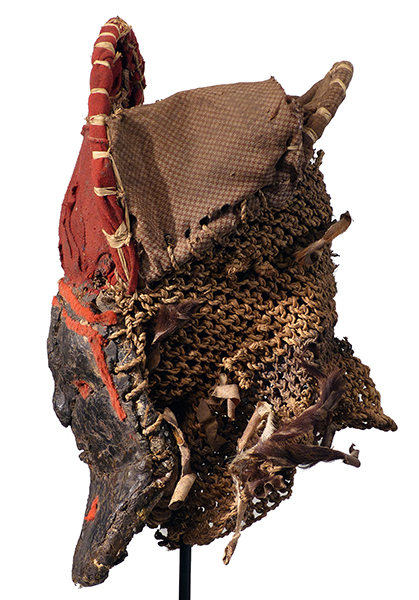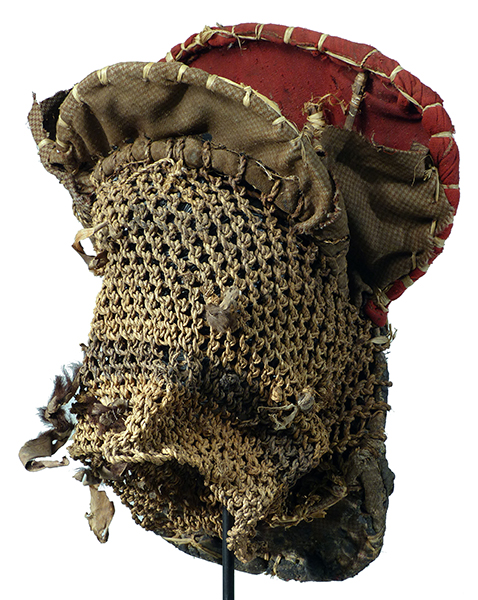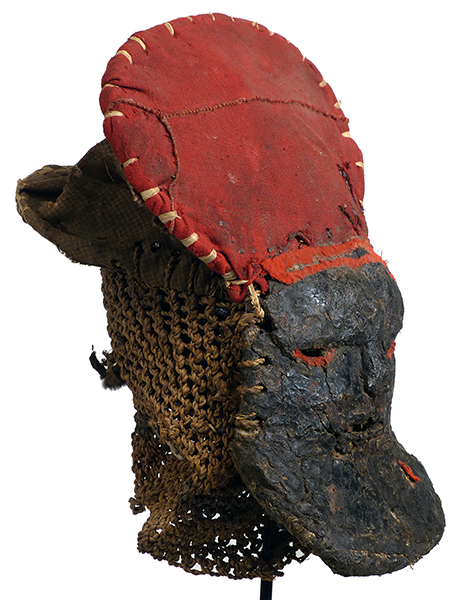 CHOKWE
MASK 62
14" high x 10" wide x 11" deep
Angola
SOLD
The mask is painted resin/mud on cloth on a wood frame.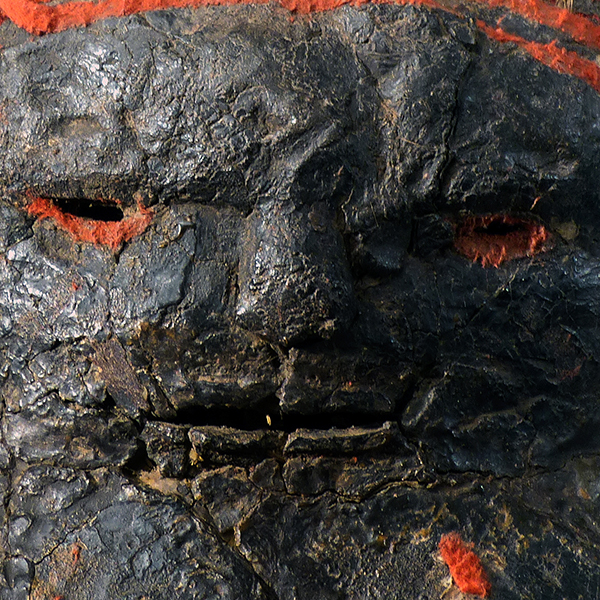 This type of mask, made of reed, fibre and resin, was used in Mukanda, boys initiation camps. They are not common or well known, probably because they are often burned with the camp at the end of the initiation period. The chin is similar in form to that of the Chokwe chihongo masks.
GO TO GROTESQUES EXHIBITION PAGE
GO TO MASKED, I ADVANCE EXHIBITION PAGE
GO TO CHOKWE MWANO PWO MASK PAGE
GO TO CHOKWE CHIHONGO MASKS PAGE
GO TO CHOKWE DRUMS ARCHIVES PAGE (ALL SOLD)
MJM110116