CROSS RIVER Mask 1, Nigeria/Cameroon
This mask has been vetted as authentic with signs of use and age.
---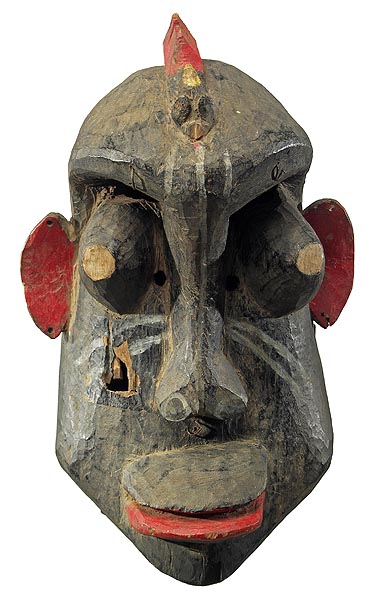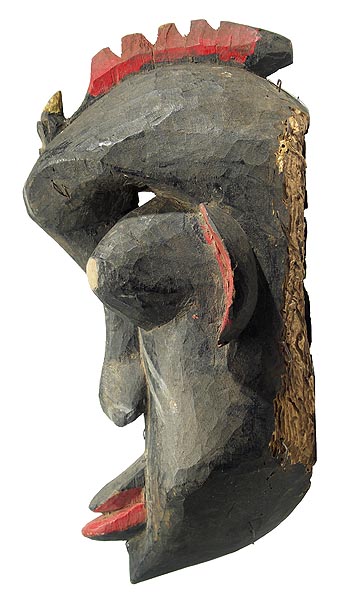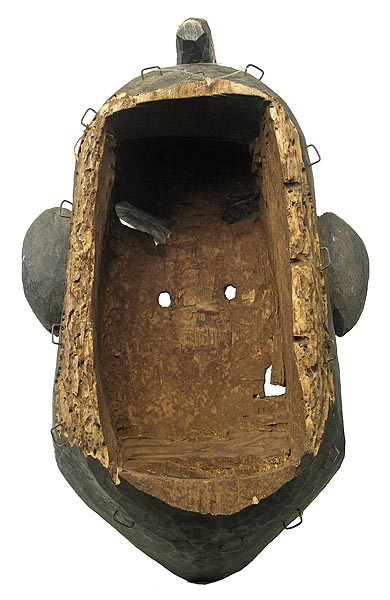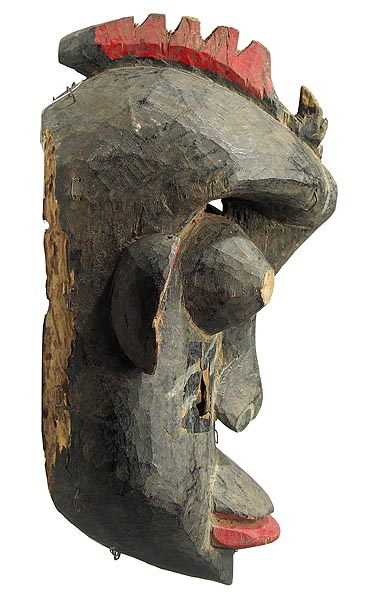 Photographs © Hamill Gallery
CROSS RIVER
MASK 1
20" high x 12" wide x 10" deep
Nigeria/Cameroon
$1200

There is insect caused wood loss on the back edges of the mask. A thin area on the cheek broke through, was repaired, then broke through again. Both problems are now stable. Iron staples that once held a cloth costume in place are still attached.
GO TO GROTESQUES EXHIBITION PAGE
GO TO MASKS (VARIOUS TRIBES) PAGE
GO TO MASKED, I ADVANCE EXHIBITION PAGE
GO TO OF SPECIAL INTEREST PAGE
MJM110916