DAN SPOON FIGURE 27, Liberia


Photographs © Tim Hamill
DAN
Spoon 27
14.5" high
$1500
SOLD
This Dan spoon figure has been vetted as authentic, with signs of age and use.
There is some slight wood damage at the tip of the spoon and a short stable crack on the back; otherwise it is in very good condition. The details below have been lit to accentuate the damaged areas.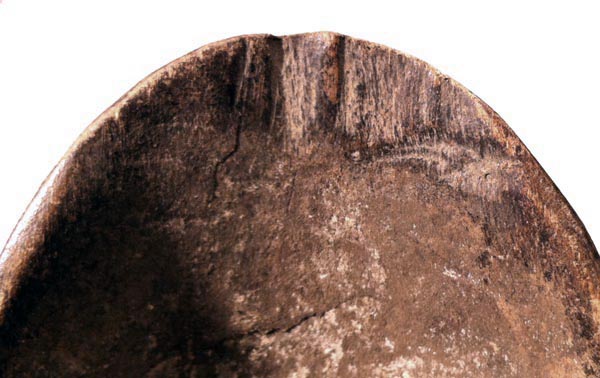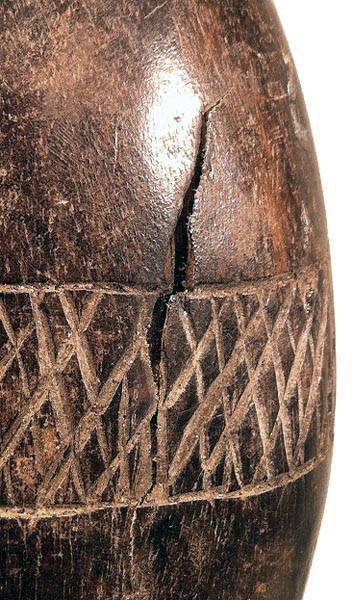 Large ceremonial ladles are carved to honor a particular Dan woman from each village quarter who has distinguished herself among her fellow women by generosity and hospitality. The ladles had spiritual power for the women the way masks had power for the men. At special feasts, she dances with the ladle and directs the distribution of rice to those assembled. An elderly honoree passes the ladle and the honor on to the one she sees fit as a successor.
This spoon is a less common type, in which the handle takes the form of hips and legs. The form honors women as the source of food and life itself.
RETURN TO DAN SPOON FIGURES PAGE