MOSSI DOORLOCK 28, Burkina Faso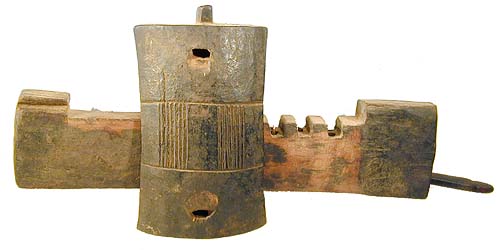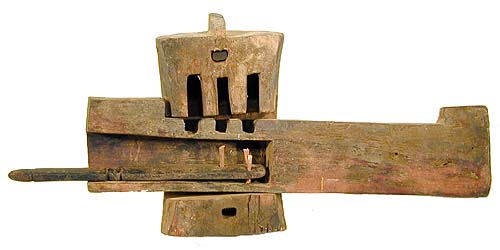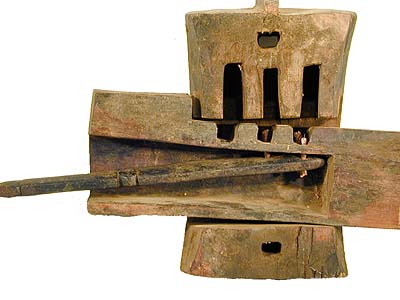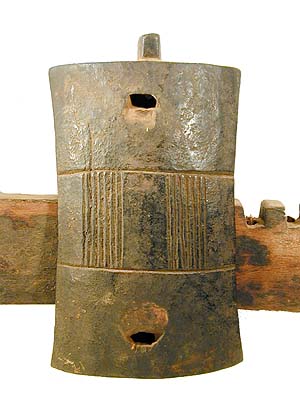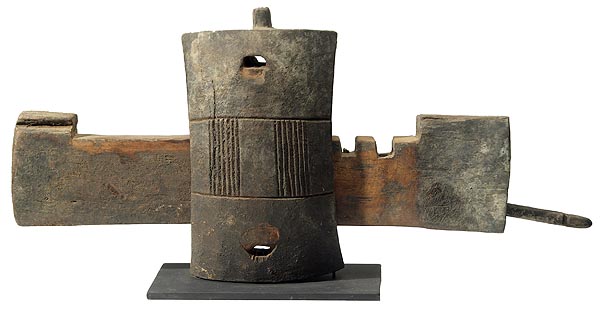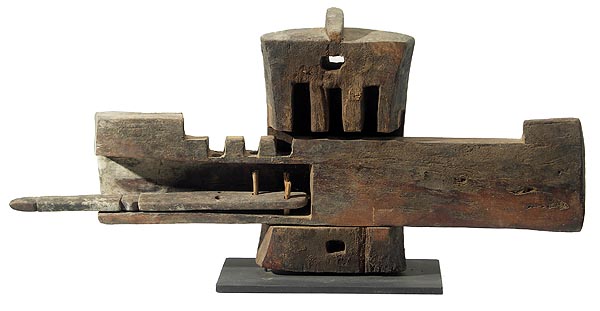 Photographs © Hamill Gallery
MOSSI
DOORLOCK 28
9" high
Burkina Faso
$250 plus $50 for base, total $300,
SOLD
Used to protect houses and granaries, Mossi doorlocks are usually abstract. Gravity-fed metal pins drop into holes in the sliding bolt, some of which also have a metal cover for additional strength and resistence to wear. Large locks such as these were afixed with large iron staples through holes to house doors.
Lock no. 28, bar does match, 0 pin(s) remaining. Key has 3 prongs to push up dropped pins, freeing the bar to be slid back.
The lock has been mounted on two pins on a metal base. $50 has been added for a total cost of $300.

GO TO MOSSI DOORS PAGE
GO TO AFRICAN DOORLOCKS PAGE
GO TO AFRICAN ARTIFACTS PAGE