DOGON STYLE FIGURE 59, MALI





Photographs © Tim Hamill
DOGON STYLE
Figure 59
51" high x 8.5" wide x 9.25" deep
$1000
In spite of its appearance we believe this impressive, large figure was made for the collecting market.
Weathered cracks, now stable, cover the entire figure. The arm bands of cowries have both been damaged at the back (see detail).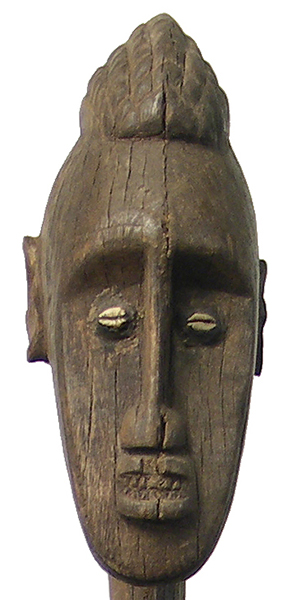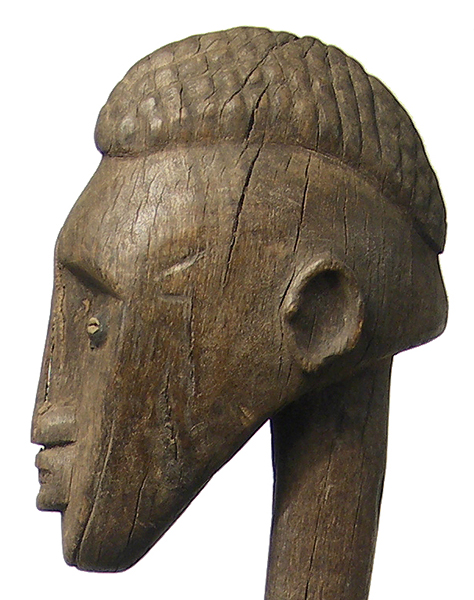 Usually representing spirits, ancestors or the primordial couple, figures such as these were placed in shrines and treated with great respect. Through a wide range of style, scale, belief and function the figures depicted share a timeless, serene quality necessary to the continuity of Dogon society.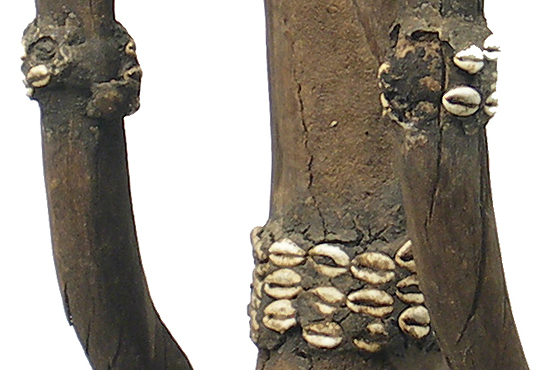 RETURN TO DOGON FIGURES PAGE 1
RETURN TO ART OF DOGON EXHIBITION PAGE