DOGON STYLE HORSEMAN 16, MALI
Despite its appearance, this horseman was probably made to be sold.
---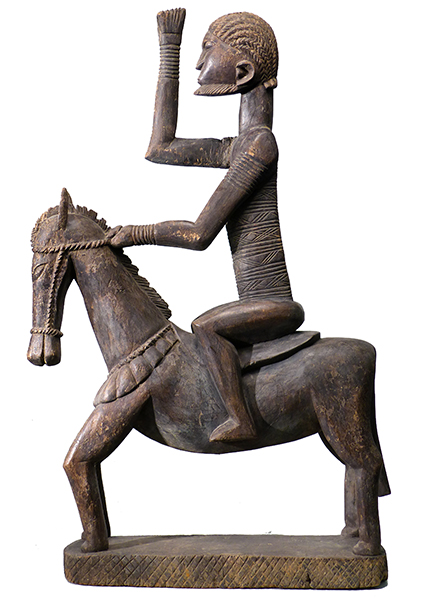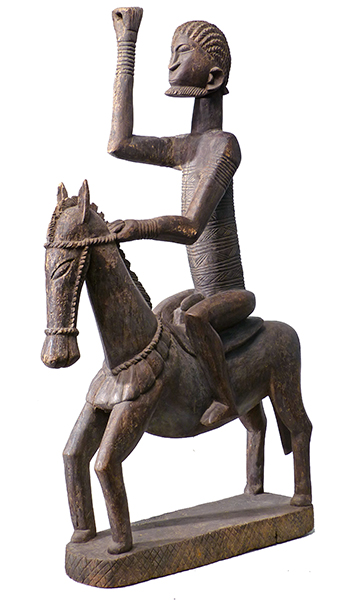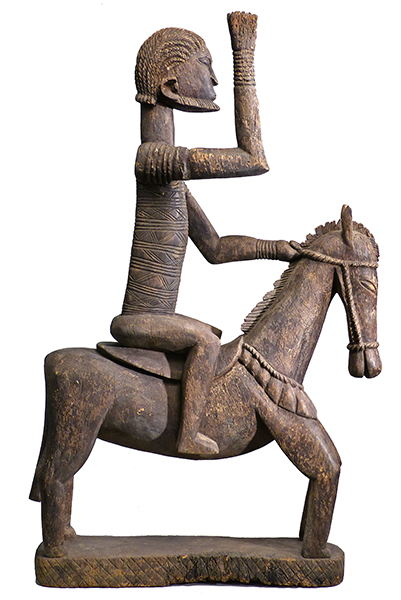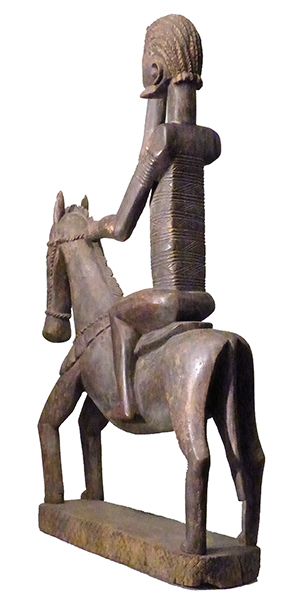 Photographs © Hamill Gallery
DOGON STYLE
HORSEMAN 16
51" high x 33" long x 8.5" wide
Mali
$3000
SOLD
The cracks and weathering are old and stable. There is evidence of a repaired crack near the shoulder of the right arm. The spear that was likely to have been carried in the raised arm is missing. The wood is unusually dense and heavy.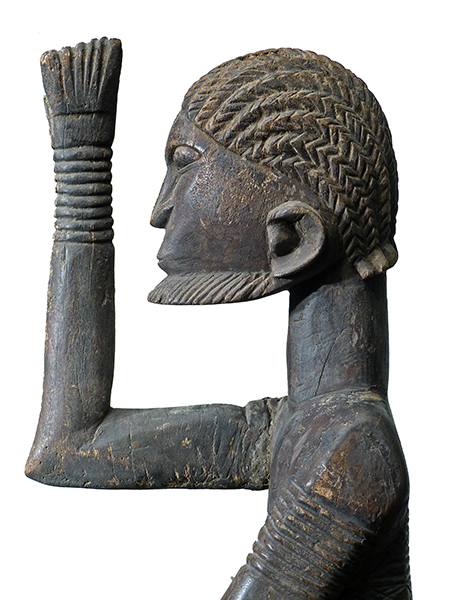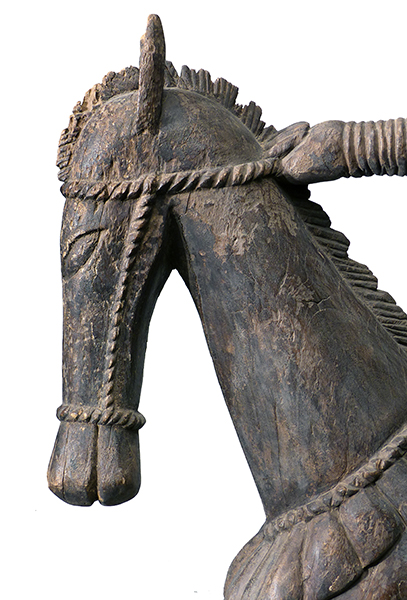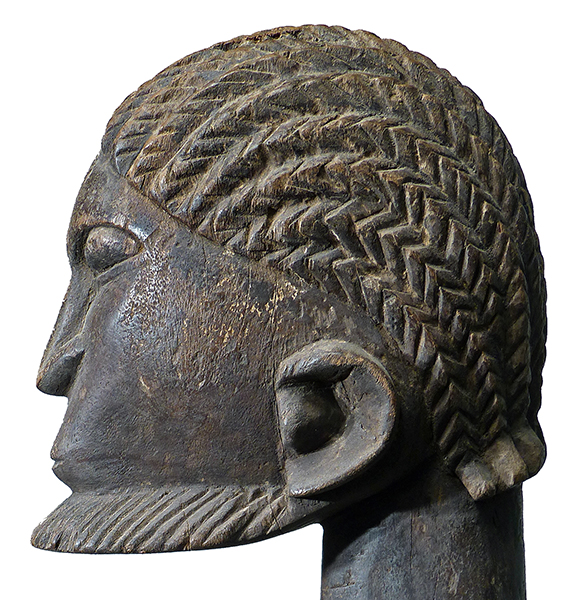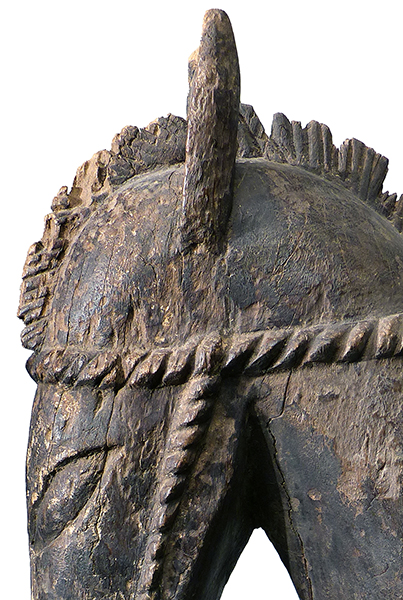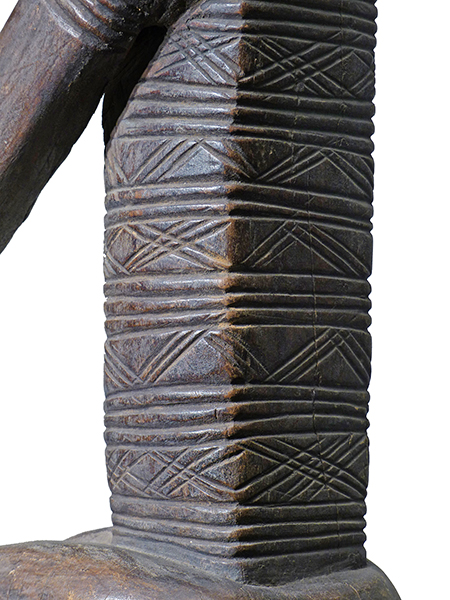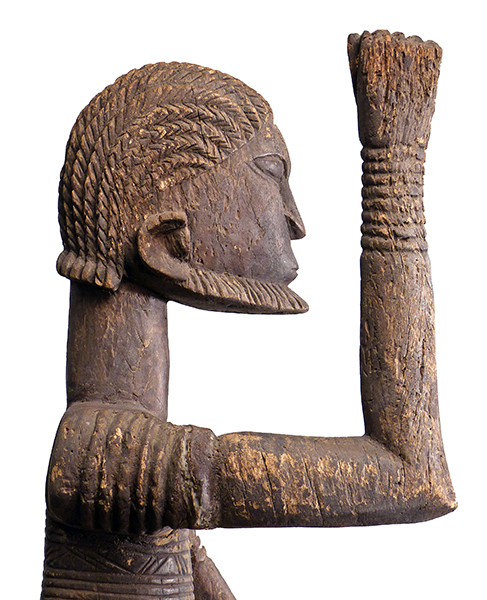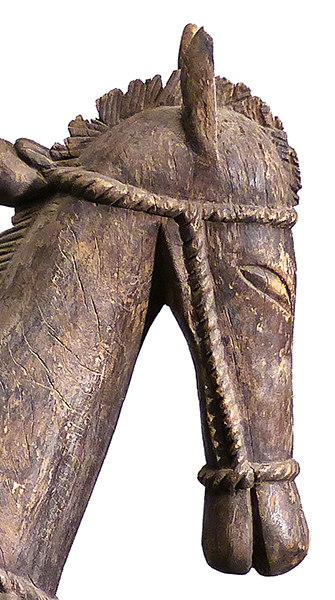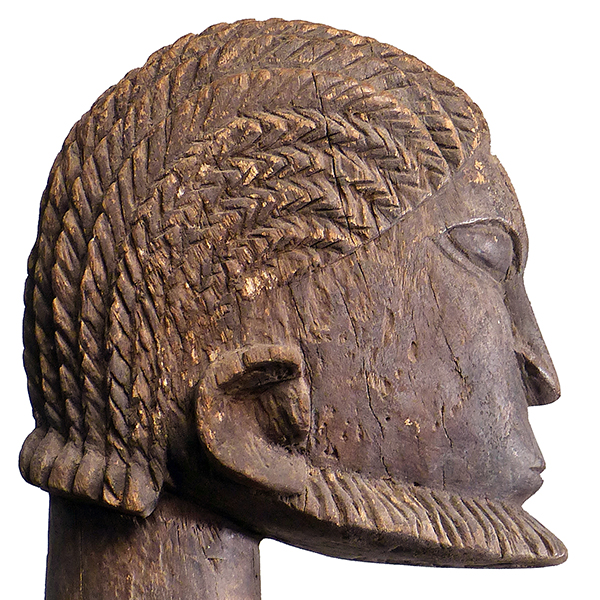 GO TO ART OF DOGON EXHIBITION PAGE
GO TO AFRICAN WARRIOR EXHIBITION PAGE