DOGON OBJECT 21 (TOY CAMEL?), MALI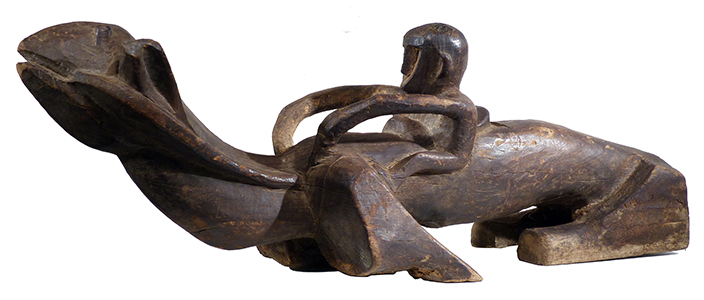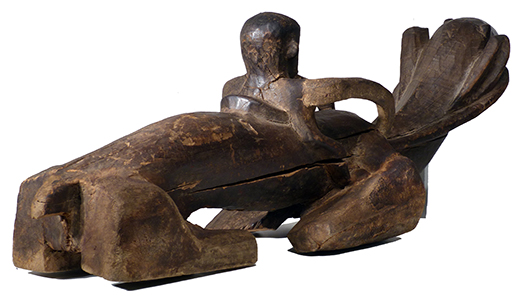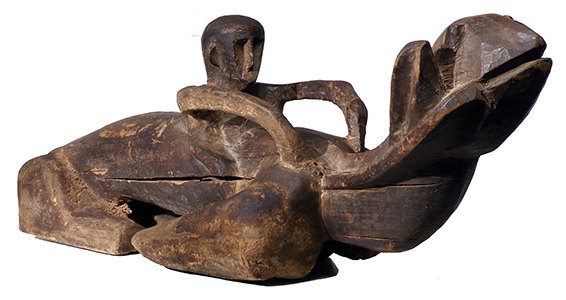 Photographs © Hamill Gallery
DOGON
Object 21, Toy rideable camel?
48" long x 13" wide x 15" high
$1500
SOLD*

This unusual object has been vetted as being authentic with signs of use and age.
We are not sure of the function of this object but it appears to be the size and shape for a child to sit on and hold the arms of the seated figure. Any information would be appreciated and posted.
Note the cracks overall (mostly on the right side and around the figure's neck (see detail below). There is eroded wood loss on the front left leg (underneath) and repaired areas on the top of the head and right arm (see details below). The piece is now stable, the wood is heavy and dense.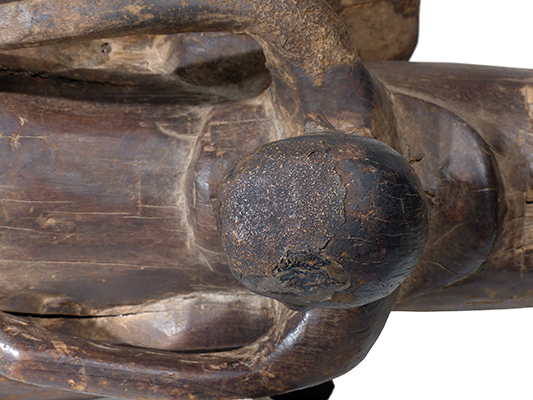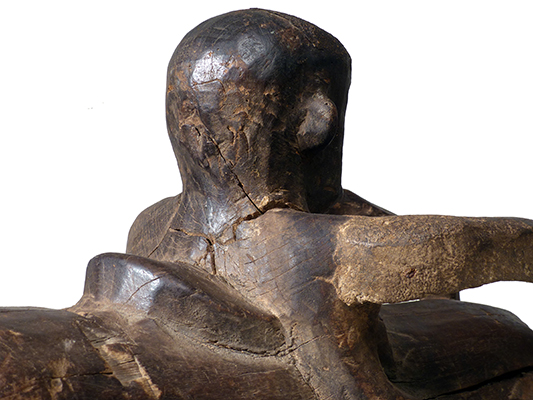 GO TO ART OF DOGON EXHIBITION PAGE