AFRICAN RATTLE 9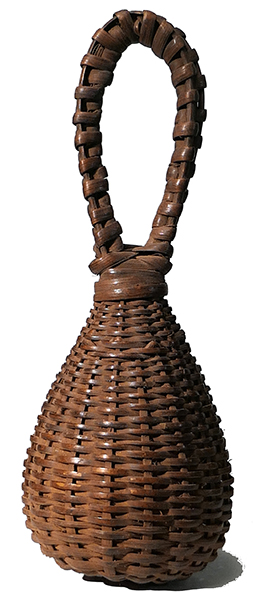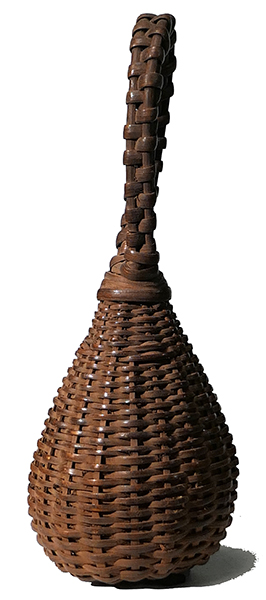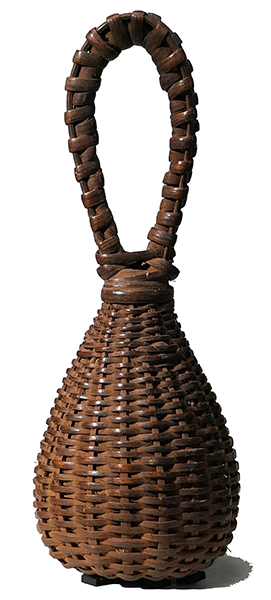 Photographs © Hamill Gallery
Rattle 9
10" high x 3.5" wide x 3.5" deep
$50
Cameroon
This rattle has been vetted as authentic, with signs of use and age.
We put some removable bumpers on the bottom so it would stand straight.
Rattles are among the art forms in Africa, used both as a musical instrument and as a work of sculpture significant in many religious and secular ceremonial functions, including dance and other rituals. All are functional, exhibit excellent basketry and come from the Bamileke area of Cameroon.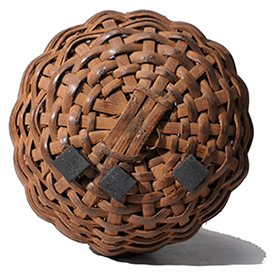 GO TO AFRICAN RATTLES ARCHIVES PAGE

GO TO AFRICAN HARPS PAGE
GO TO AFRICAN DRUM EXHIBIT PAGE
GO TO AFRICAN DRUMS PAGE
GO TO FLUTES PAGE
GO TO MUSICAL INSTRUMENTS PAGE