EKET STYLE HEAD 33

Photographs © Tim Hamill
EKET STYLE
Four-Headed Object 33
13" high x 6.5" wide x 6.5" deep
$300
Eket Sculpture shows traditional masks, figures, shutters, doors and other objects from the Eket people, a subgroup of the Ibibio of Nigeria. Recognizable for their decorative patterns and repetition of shapes, Eket sculpture takes several forms.
Heads are round and mask-like, with carefully defined features and precise carving. Most are headdresses, on top of a caplike base.
This four-headed Eket piece shows no evidence of age or use and was probably made to be sold. The worst damage is shown in the detail below: a section of the top of the bowl is missing and below that the side of one head has clear areas of wood loss.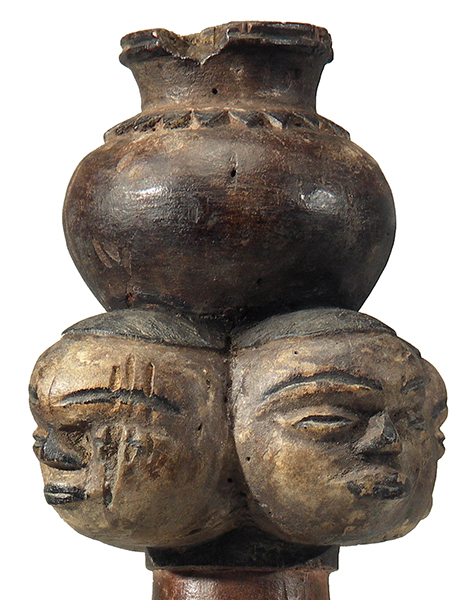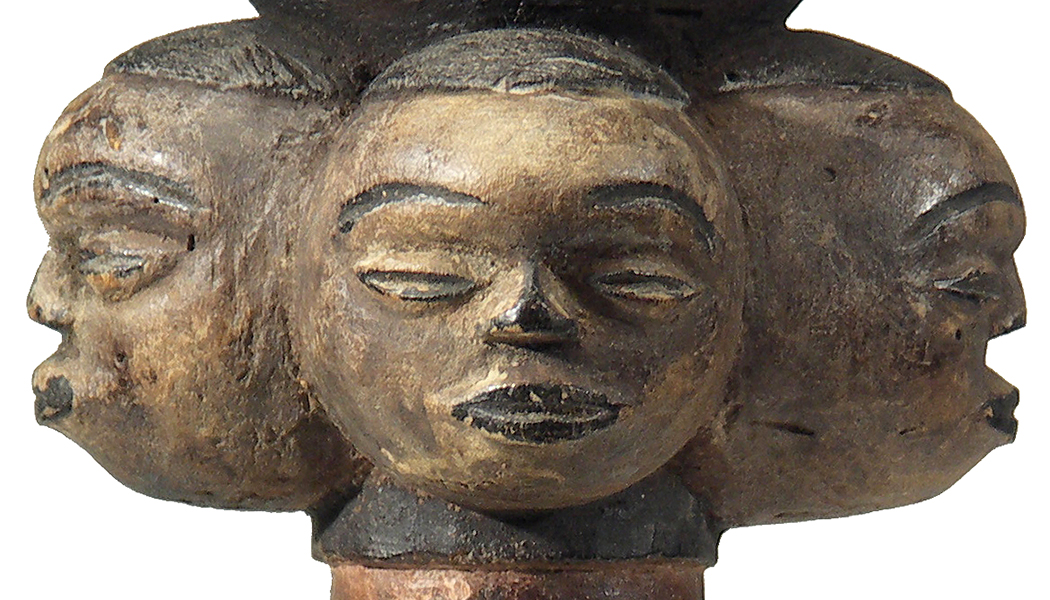 RETURN TO EKET HEADS PAGE
GO TO EKET MASKS PAGE
GO TO EKET FIGURES PAGE
GO TO EKET SHUTTERS PAGE
GO TO EKET PAGE