ETHIOPIAN GAMEBOARD (MANKALA) 2




Photographs © Tim Hamill
ETHIOPIAN
Gameboard 2
33.75" long x 6" high (9" on base) x 4" deep
$1000
SOLD
This Ethiopian gameboard has been vetted as authentic.
The custom mount on a 23" x 4" iron base is included in the price. Although stable, there is a crack on one end (see details below).
Ethiopian gameboards use monumental, simple forms to create functional objects that bring status to the owners.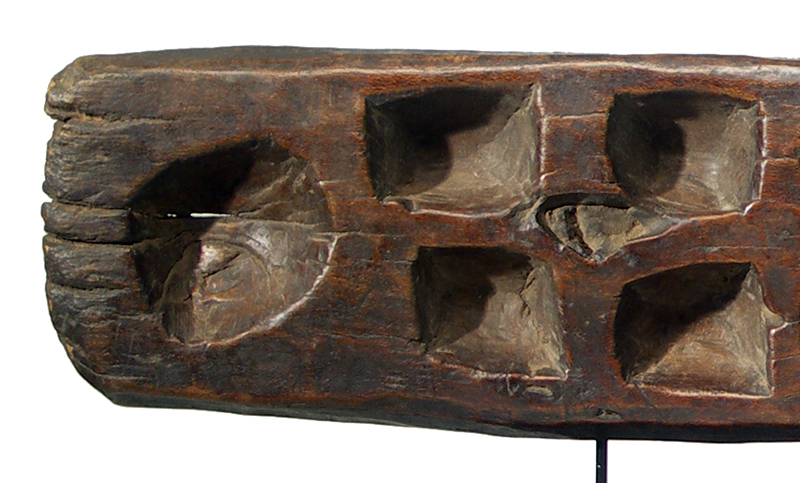 RETURN TO ETHIOPIAN GAMEBOARDS PAGE
GO TO SIDE BY SIDE EXHIBITION PAGE