ETHIOPIAN TRIPTYCH 6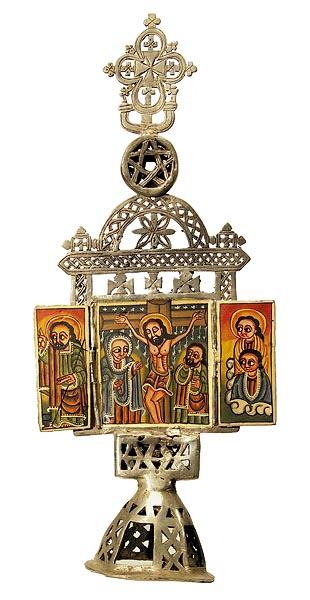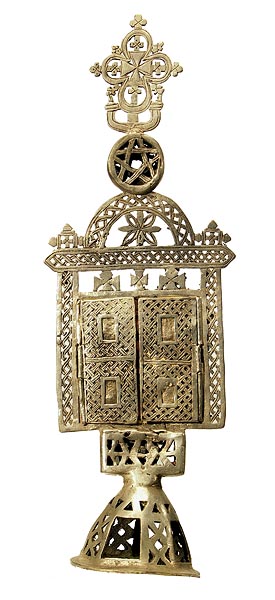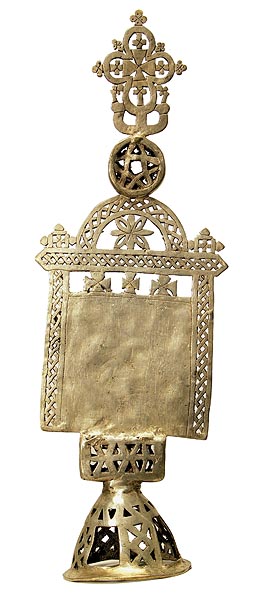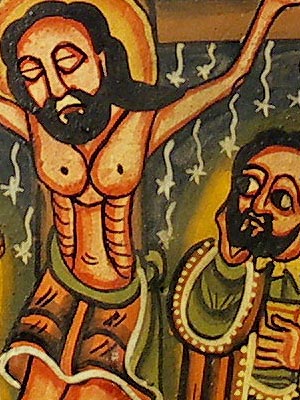 Photographs © Tim Hamill
ETHIOPIAN
Triptych 6
19" high
SOLD

Now in the collection of the Longyear Museum, Colgate University.
Ethiopia has been a Christian nation since the 4th century. These wonderful pieces are made of a silver alloy, they are individually cast in Ethiopia and then hand-painted with scenes from the gospels.
Note: This piece is not perfectly straight. It can slant or the base can be shimmed on one edge to make it look as in the picture.
RETURN TO ETHIOPIAN TRIPTYCHS PAGE 2
GO TO ETHIOPIAN HAND CROSS ICONS PAGE
GO TO ETHIOPIAN WOODEN ICONS 1 PAGE
GO TO ETHIOPIAN WOODEN ICONS 2 PAGE
GO TO ETHIOPIAN WOODEN ICONS 3 PAGE
GO TO ETHIOPIAN METAL ICONS 4 PAGE
GO TO ETHIOPIAN WOODEN ICONS 5 PAGE
GO TO ETHIOPIAN WOODEN ICONS 6 PAGE
GO TO ETHIOPIAN CROSSES PAGE
GO TO ETHIOPIAN PROCESSIONAL CROSSES PAGE
GO TO ETHIOPIAN HAND CROSSES PAGE
GO TO ETHIOPIAN PENDANT CROSSES PAGE
BACK TO ETHIOPIAN PAGE