HANG ON:

May 12 - June 1 and June 21 - August 4, 2012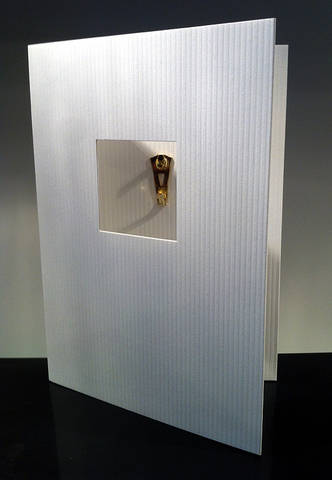 Hamill Gallery is partly an art gallery, partly an educational resource, partly a Cabinet of Curiosities and partly a demonstration of the consequences of allowing one's hobby to become an obsession. The HANG ON show was conceived as a distillation of those characteristics; a juxtaposition of interesting elements ... many of which (in this case) happen to be suspended from the ceiling.
Images of the installation as well as individual objects of tribal art can be found below.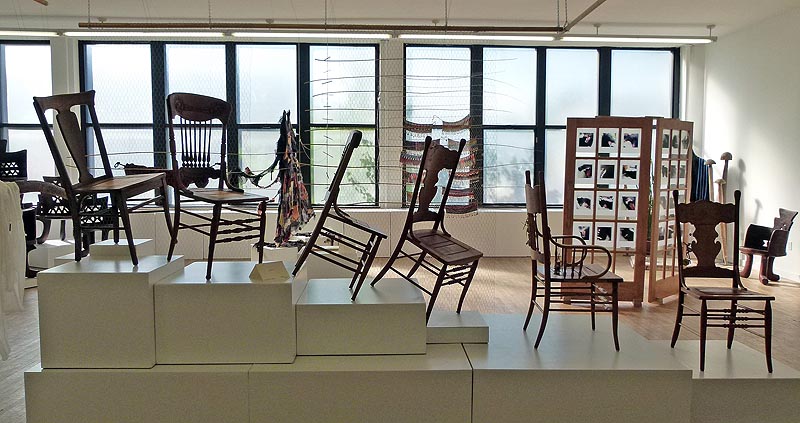 Oak chairs by Susan Burbidge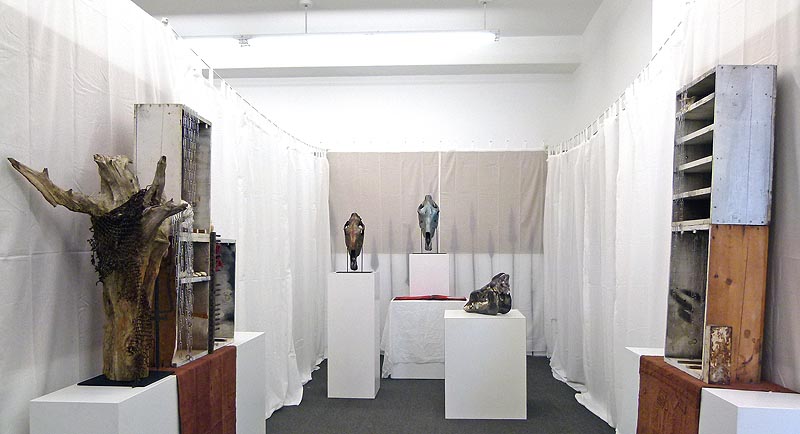 The Principality of Sorrow by Bobbi Hamill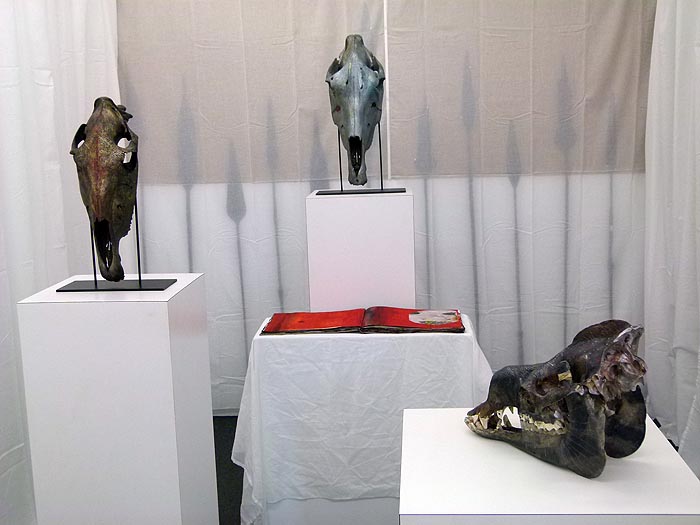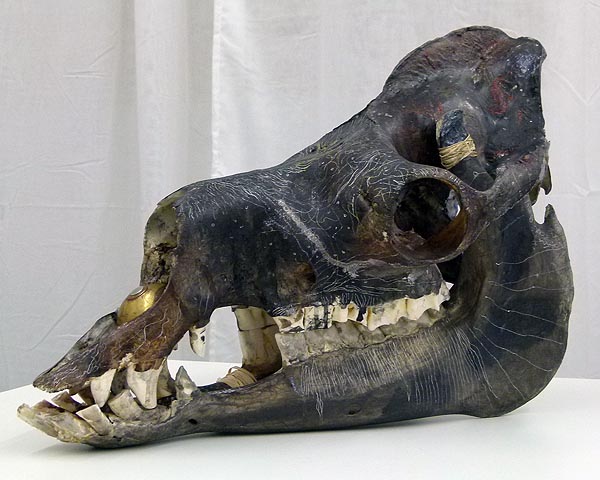 End of Days (skulls) by Alex Pla Del Mulle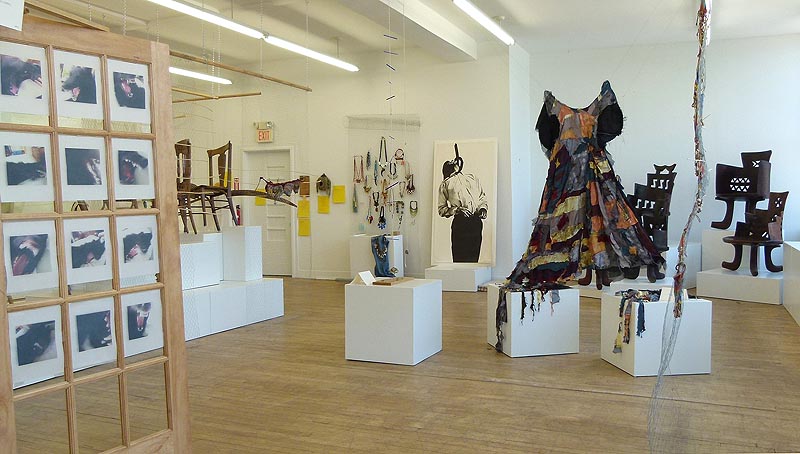 Princess Cape by Ulysses Jackson; Untitled (Men in the Cities) by Robert Longo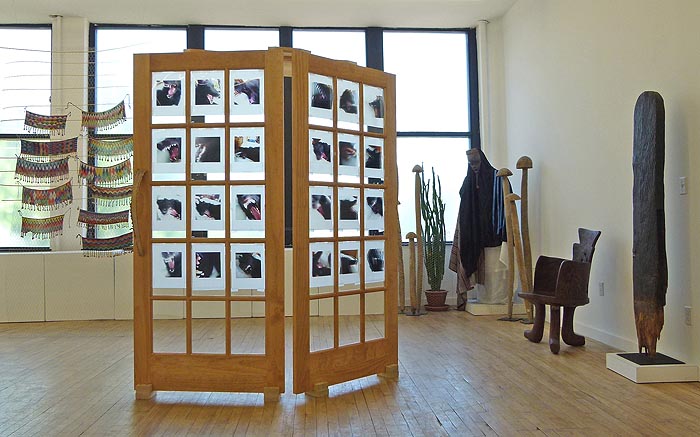 GnashYawn doors by Bobbi Hamill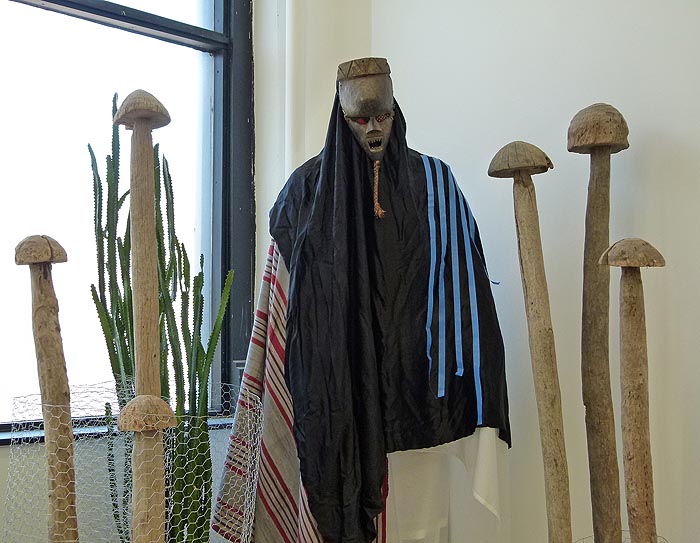 Warlock (oathbreaker) by Bobbi Hamill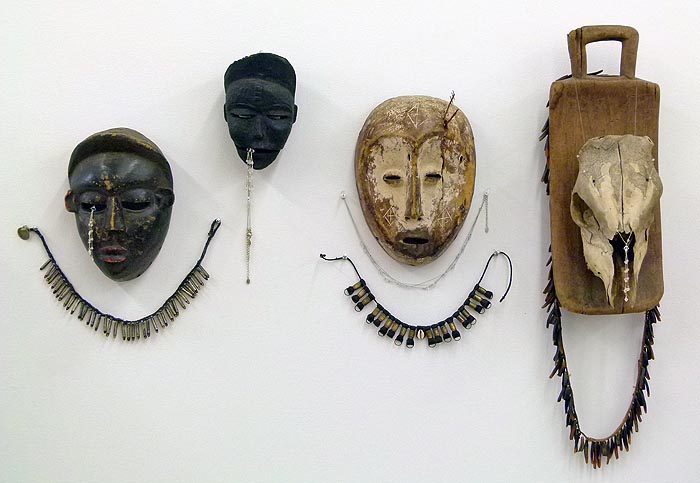 Glamour Girls by Bobbi Hamill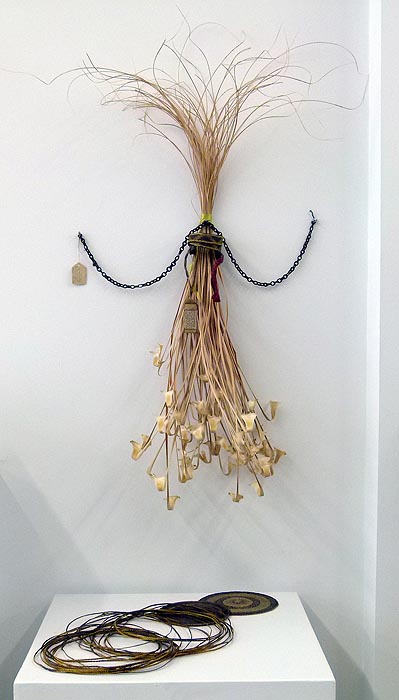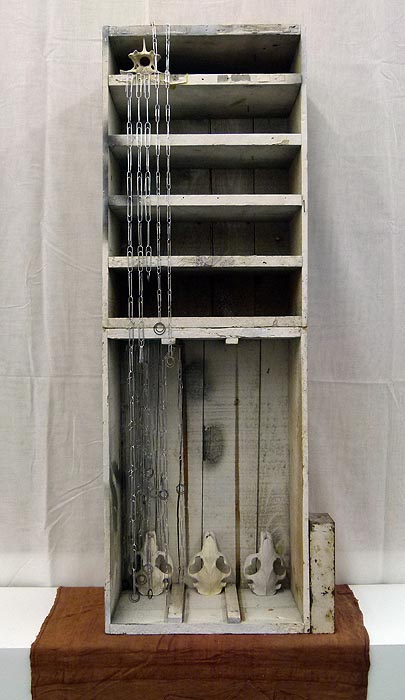 Trobriand Islands, 1954 Principality of Sorrow by Bobbi Hamill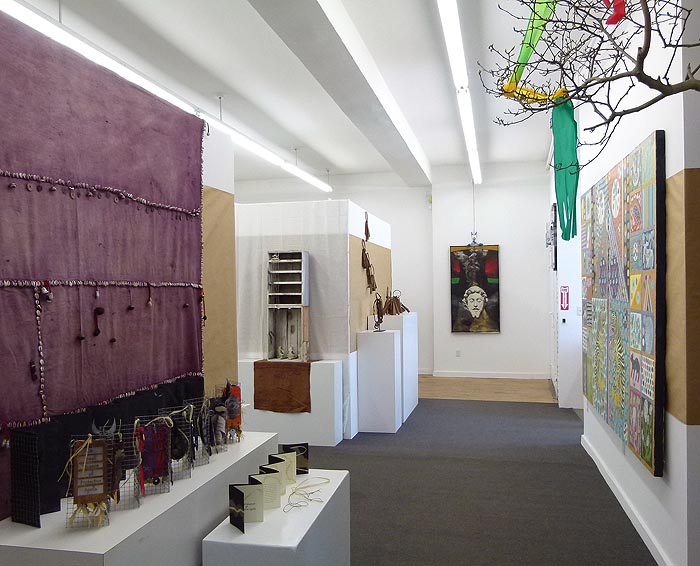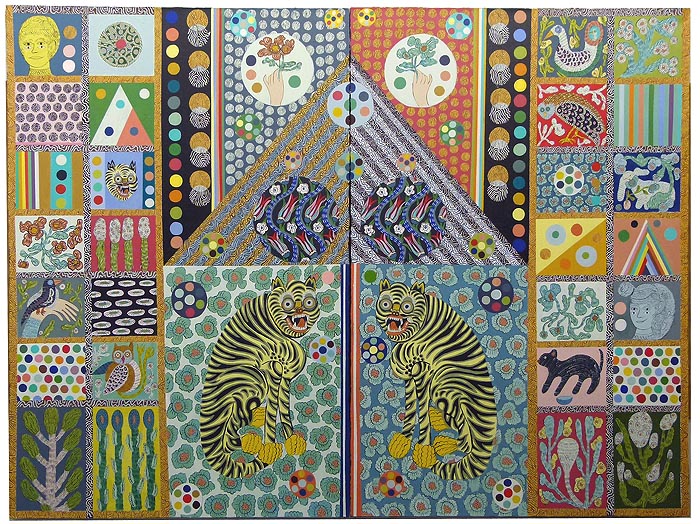 Me without Me by Christina Toro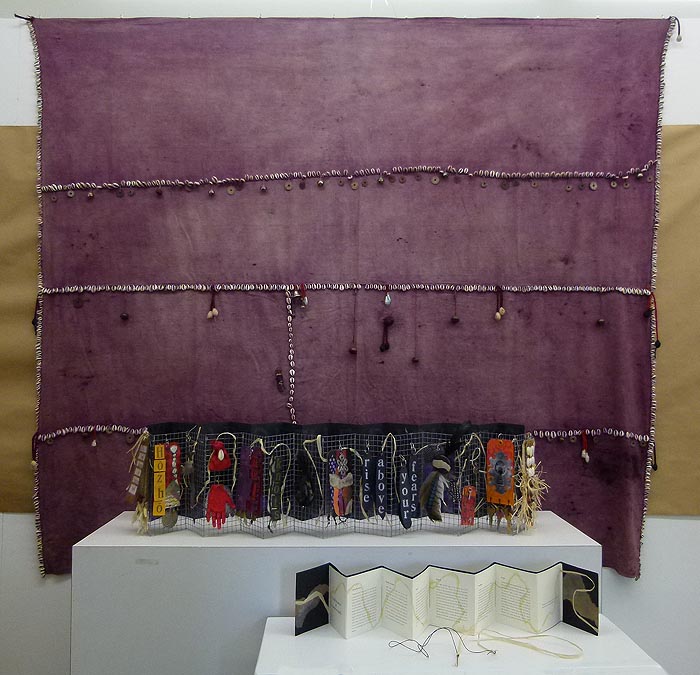 A Small Museum of Protective Spells by Susan Porter
and Yoruba shrine textile, Nigeria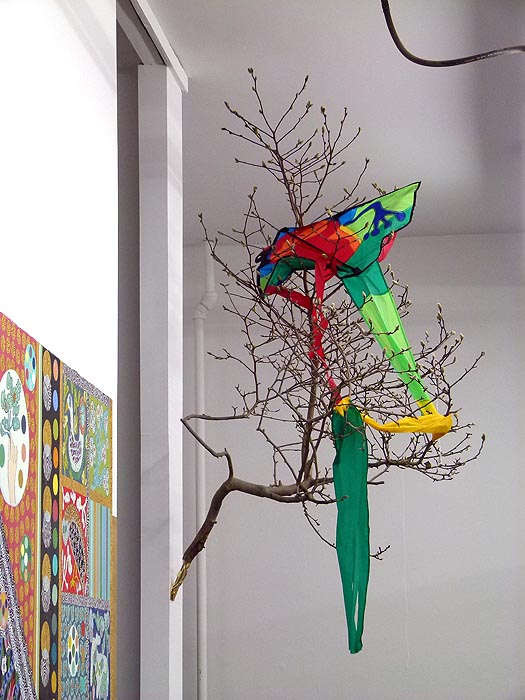 Lost Flight by Rob Silsby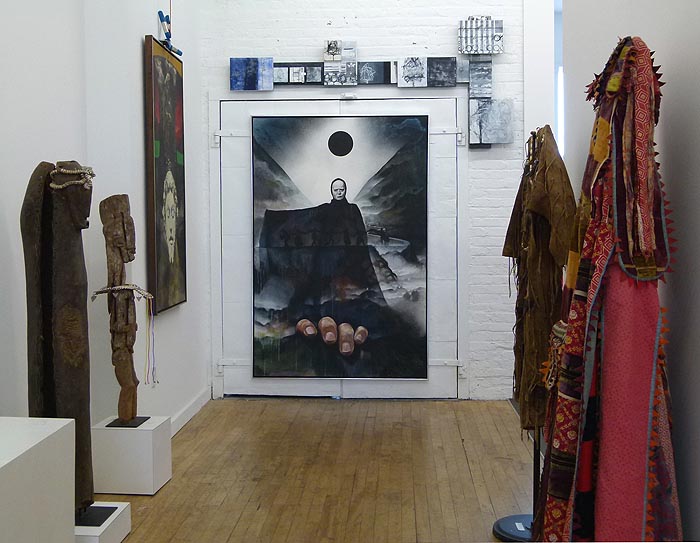 The Thread of Prophecy and Homage to Bergman by Tim Hamill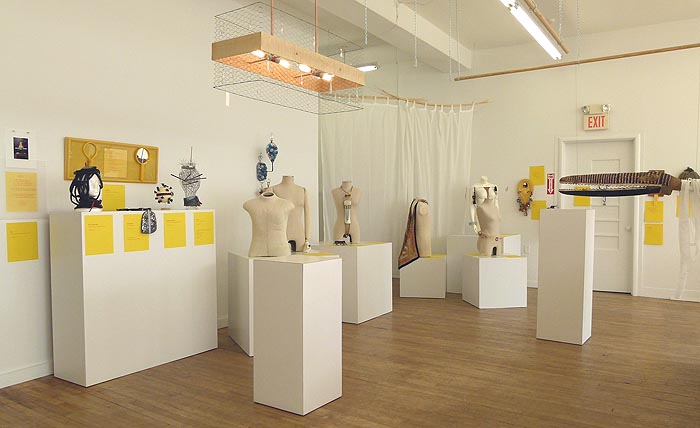 Installation by Tacey Luongo & Captured Light by Rob Silsby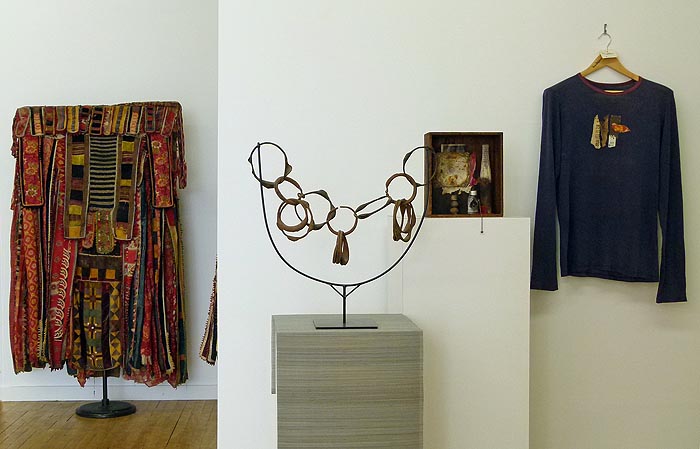 Yoruba Egungun costume, Nigeria; Chamba currency, Nigeria
Minor Inspirations by Bobbi Hamill; Hang On by Laurent Deladune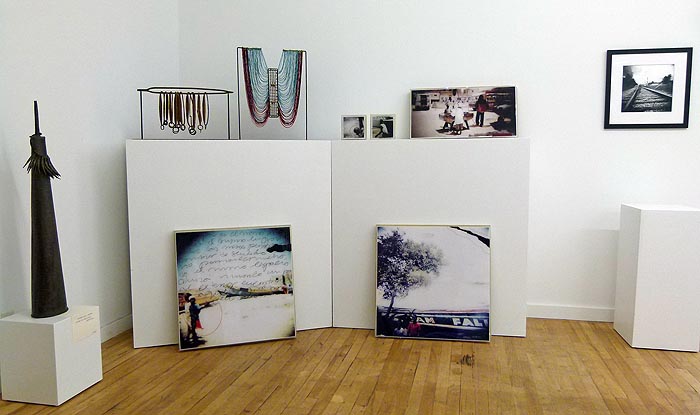 Chamba cuurency, Nigeria; Dinka vest, Sudan
NDAR, photographs by Jose Ramon Bas
Rolling Pin Factory photograph by Susan Burbidge