JANIFORM IMAGES
DEC. 4 - 24 and JAN.2 - FEB.1, 1997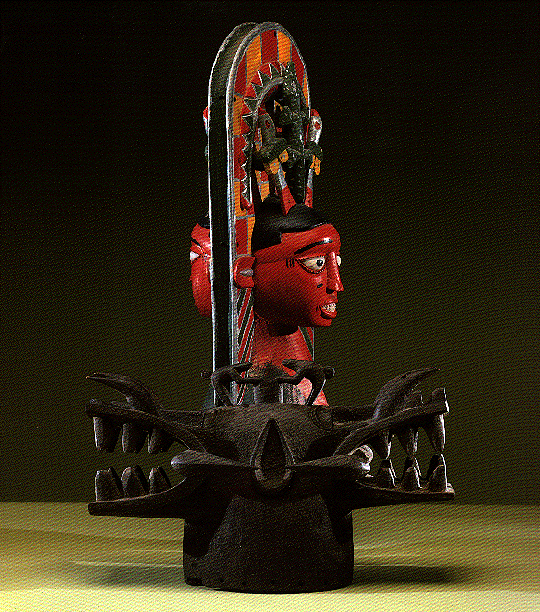 Yoruba Headdress, 28", Nigeria and Senufo "firespitter" Helmet Mask, 14", Ivory Coast Photograph © John Urban

The Hamill Gallery of African Art begins its seventh season appropriately with a show of traditional tribal sculptures using Janus (two-faced) images; like the Roman god, looking backward and looking forward. It is a richly diverse show with heads and figures from most of the major peoples of Africa. In addition to the concept of past and future, the Janiform image in African cultures also deals with the dualities of beginnings and endings, dark and light, male and female, and beauty and ugliness, as a way of teaching moral values.

Among the works are headdresses of the Ekoi, Eket, Igbo, Yoruba, Bembe & Fang and helmet masks of the Mende, Ekoi. &Wurkun. Also included are heads of the Hemba, Lega, Fang & Igbo peoples. Figures, usually representing ancestral primordial couples, come from the Dogon &Pende. Fetishes from the Yaka, with magical additions, and the Bakongo, with nails driven in for more power, look out in both directions for extra protection against evil spirits. There are animals too, with Bakongo "watchdog" fetishes and Senufo "firespitter" masks incorporating the traits of many animals.

This major exhibit incorporates many works, large and small and in many styles, to show the universality and variety in the Janiform theme.
GO TO JANUS HEADS PAGE
GO TO EJAGHAM ( EKOI ) JANUS HEADS PAGE