The Art of Self Defense:
Tribal Shields
March 17 - April 16, 2011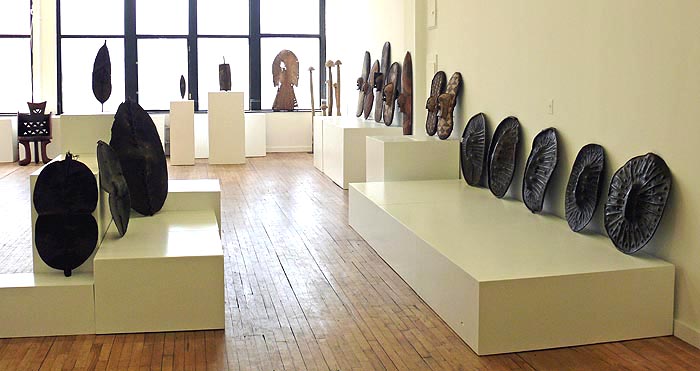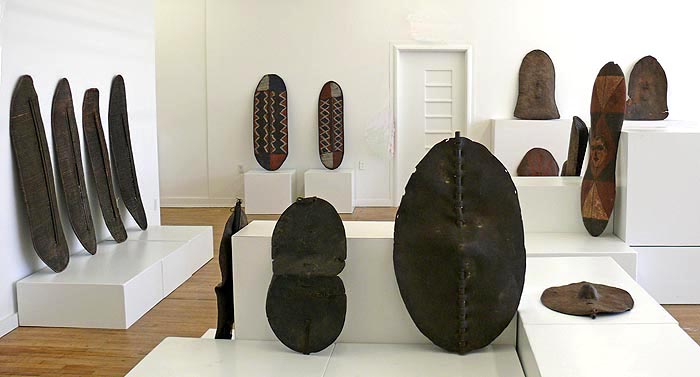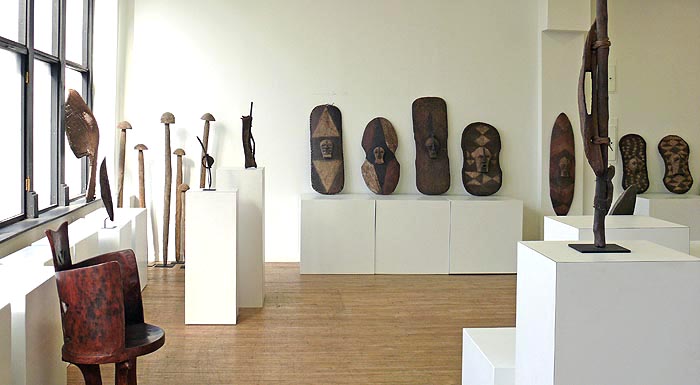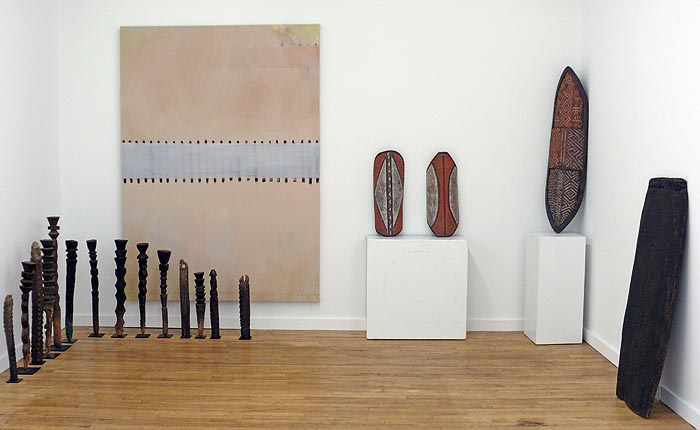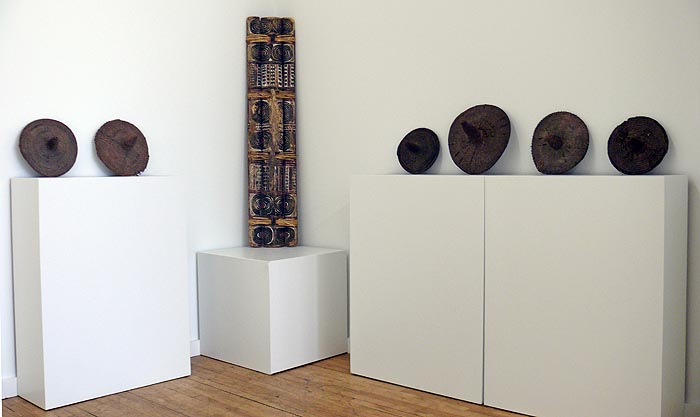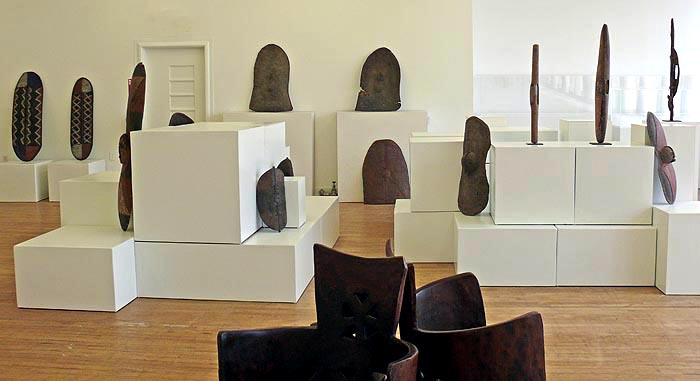 "Initially utilitarian, ephemeral objects that were a key component of the defensive reflex, shields became so elaborate and ingeniously made that they came to be seen as works of art in their own right. By definition, a shield's main purpose is for combat, acting as a sign of a kind of war rite. Yet it is also an object for ostentatious display in which communication is achieved through aesthetic power. One of the trappings of personal adornment, a shield could be made for a feast day, for a ritual dance, or for a parade, as its presence in the tournaments of the medieval period makes abundantly clear. This explains why shields have spent infinitely less time in the hands of warriors on the field of battle than hanging in halls with other curios, or in private collections and museums. The elementary purpose of self-protection could never be enough. The need for defense has nearly always been allied to a desire for magnificent display."

---- Alain-Michel Boyer
Shields: Africa, Southeast Asia and Oceania
from the Collections of the Barbier-Mueller Museum
Prestel Verlag, 2000
The individual shields and the catalogs of shields can be seen on the AFRICAN SHIELDS PAGE.
GO TO AFRICAN WEAPONS PAGE
GO TO AFRICAN WARRIORS EXHIBITION PAGE
GO TO ARTIFACTS PAGE