FANG STYLE NGONTANG HELMET MASK 3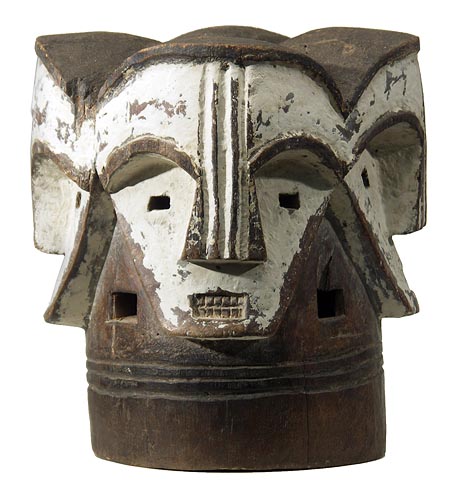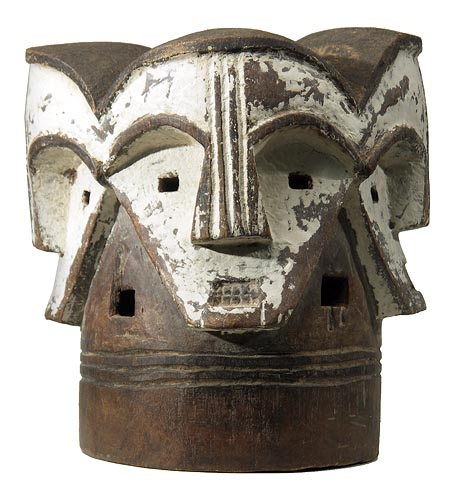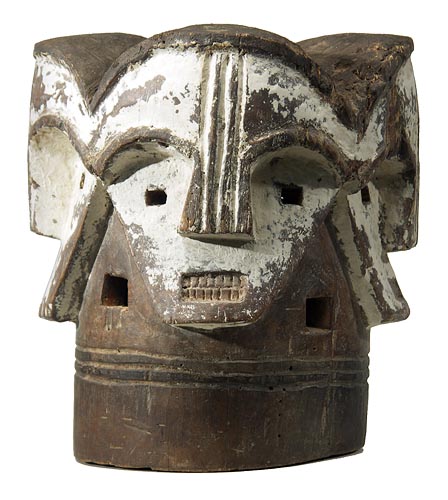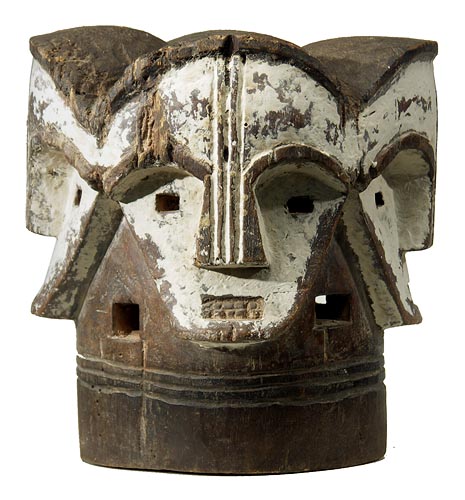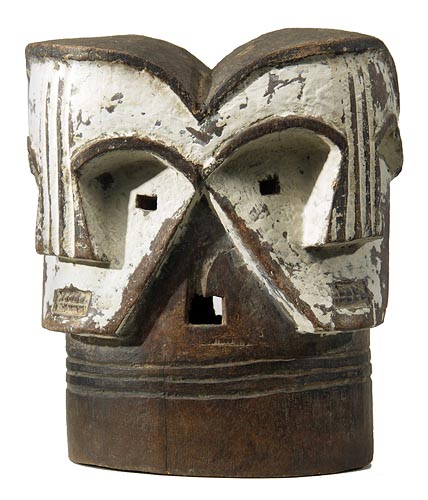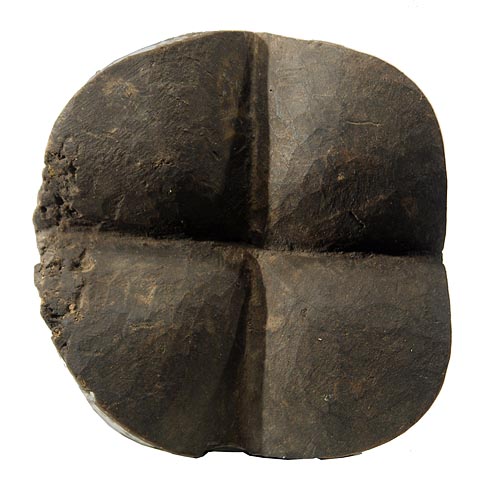 Photographs © Tim Hamill
FANG STYLE
Helmet Mask 3
11" high
$300
Helmet masks like these, with Janus or multiple faces, were worn over the head, or, if too small, on top of the head. Originally called mfulenkakh, they are now known as ngontang. Their role was to discover and combat sorcery. After 1950 they became less impressive artistically and less important culturally.
There is an excellent article on Fang masks in the Autumn/Winter issue of Tribal Art.
Despite its appearance this helmet masks show no evidence of age or use and was probably made to be sold.
RETURN TO FANG HELMET MASK PAGE
GO TO FANG BIERI FIGURES PAGE 2
GO TO FANG KNIFE CURRENCY PAGE
GO TO RELIQUARY GUARDIANS PAGE