FANG STYLE OBJECT 5, Gabon
Despite its appearance, this object was probably made to be sold.
---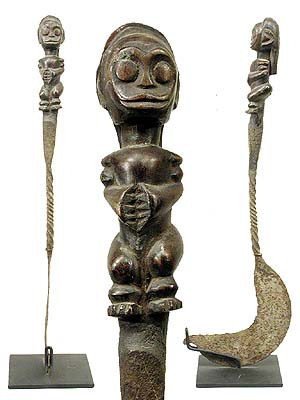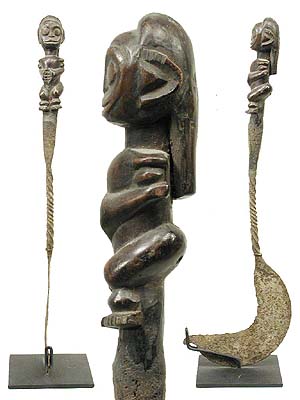 Photographs © Hamill Gallery
FANG STYLE
CEREMONIAL KNIFE / SICKLE 5
20.5" high
Gabon
$350
Designed as a knife/sickle, this piece has been given a special handle which would limit it to more of a ritual or ceremonial use. The figure imitates the proportions and feel of a Bieri figure.