GOGO POST 13, Tanzania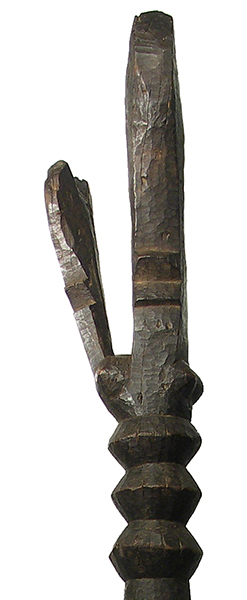 Photographs © Tim Hamill
GOGO
Post 13
86.5 " high x 8.25" wide x 8" deep
44 lbs.
$1200
This Gogo post has been vetted as being authentic with signs of use and age.

This unique pronged post has multiple design elements. It is massive and heavy, weighing pounds with the base. The wood is extremely dense and dark red inside.
There is extensive weathering and wood loss in its bottom center core so mounting will be more difficult and possibly require visible bracing up the back partway to reach a really solid area capable of supporting alot of weight.

GO TO WHO'S THAT LADY? EXHIBITION PAGE