GURO STYLE ZAOULI MASK 12, Ivory Coast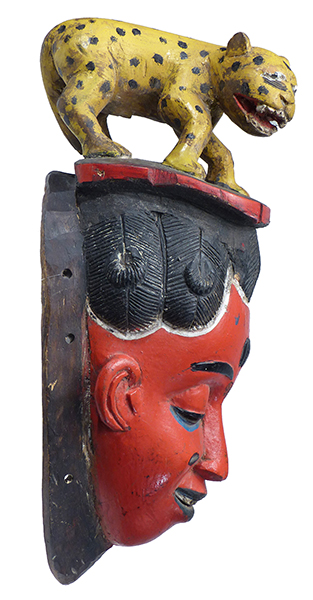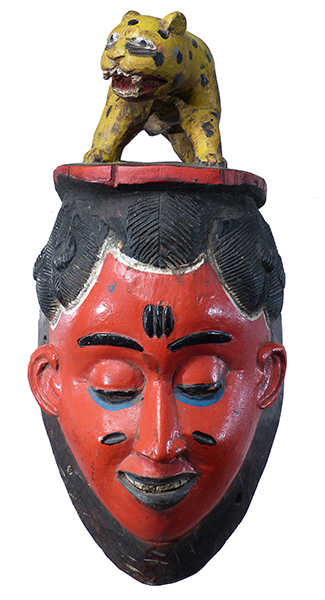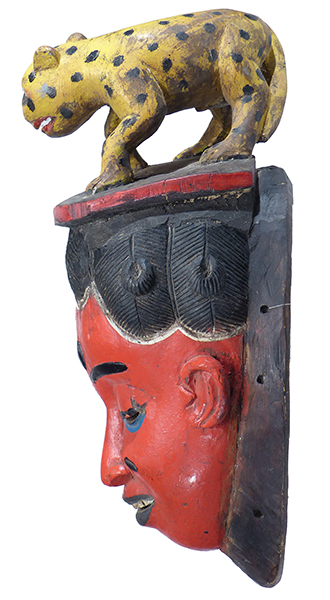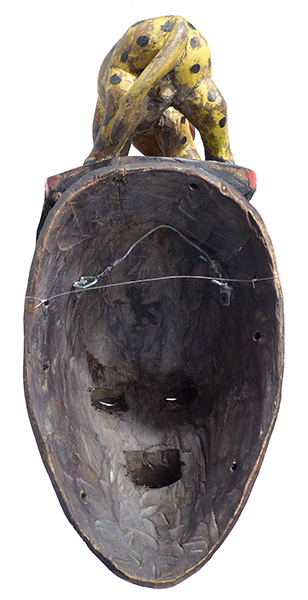 Photographs © Hamill Gallery

GURO
ZAOULI MASK 12
16" high x 7.25" wide x 7" deep
Ivory Coast
$200
SOLD
Despite its appearance, this Guro Zaouli mask was probably made to be sold.
Guro Zaouli masks are for a popular dance created in the 1950's. They represent a beautiful girl and usually include birds, snakes and other animals on top.
This mask is in good condition with only minor paint loss between the eyes and on the left eyelid. There is a small stable crack on the top of the back.
GO TO GURO ZAMLE ANTELOPE MASKS PAGE
GO TO ANIMALS IN AFRICAN ART PAGE