GURO STYLE ZAOULI MASK 14, Ivory Coast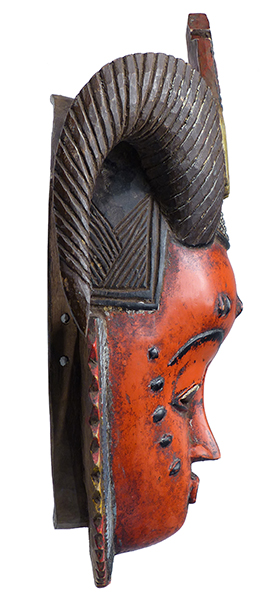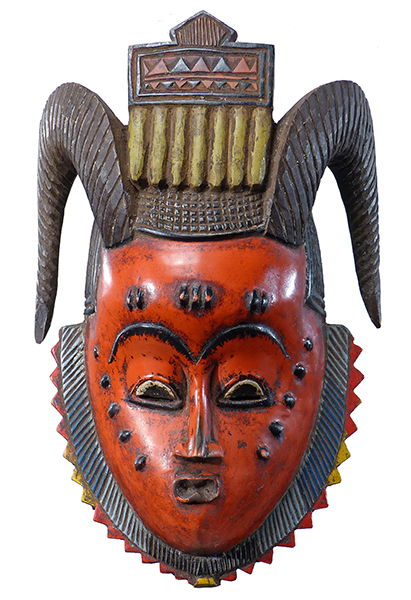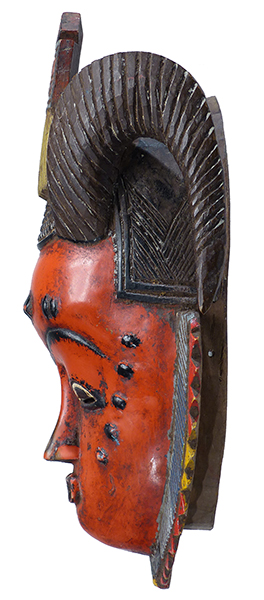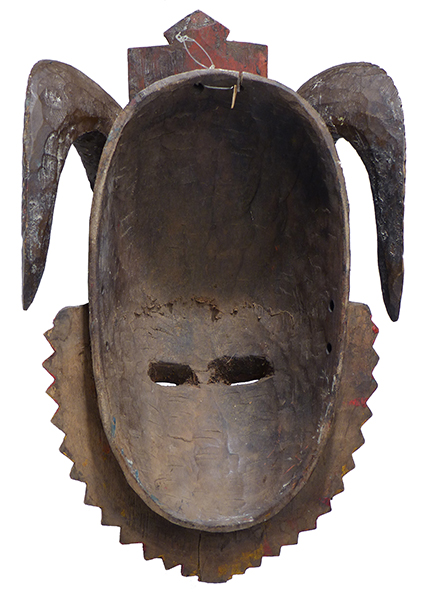 Photographs © Hamill Gallery
GURO
ZAOULI MASK 14
14" high x 9" wide x 4.75" deep
Ivory Coast
$200
Despite its appearance, this Guro Zaouli mask was probably made to be sold.
Guro Zaouli masks are for a popular dance created in the 1950's. They represent a beautiful girl and usually include birds, snakes and other animals on top.
This mask is in good condition with only a small, stable crack on the top of the back.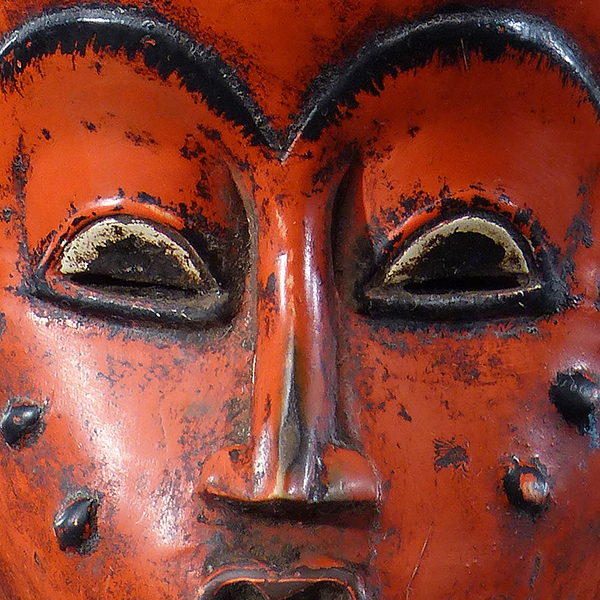 GO TO GURO ZAMLE ANTELOPE MASKS PAGE
GO TO ANIMALS IN AFRICAN ART PAGE