IBIBIO HEAD 2, Nigeria
This head has been vetted as authentic.
---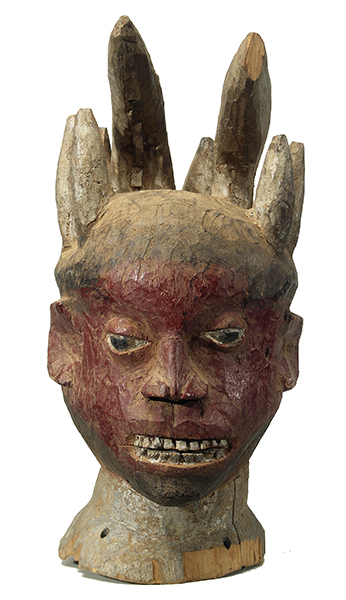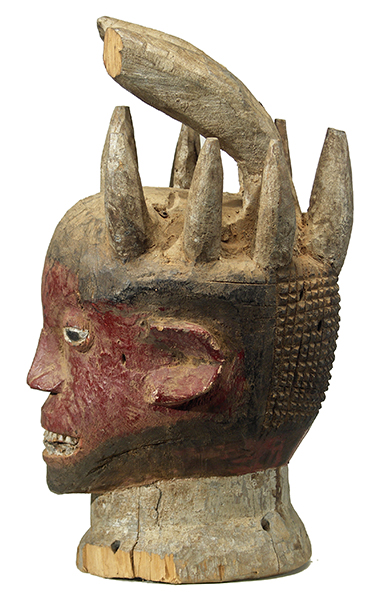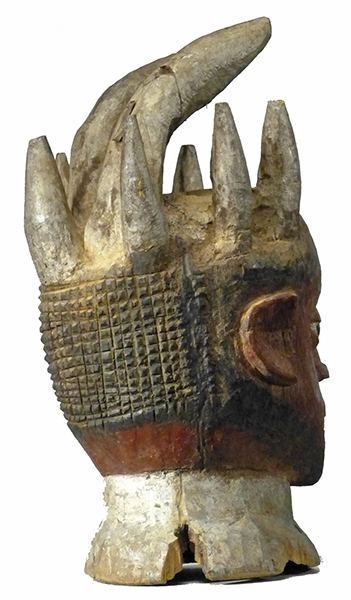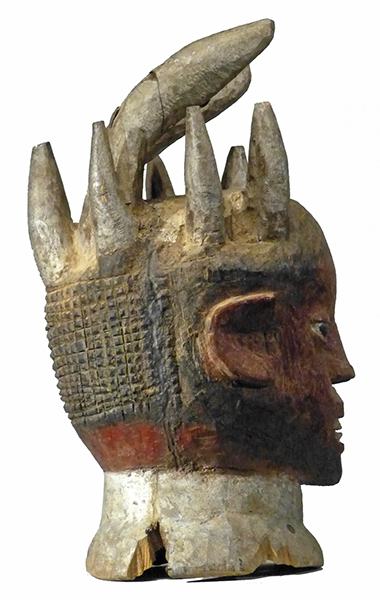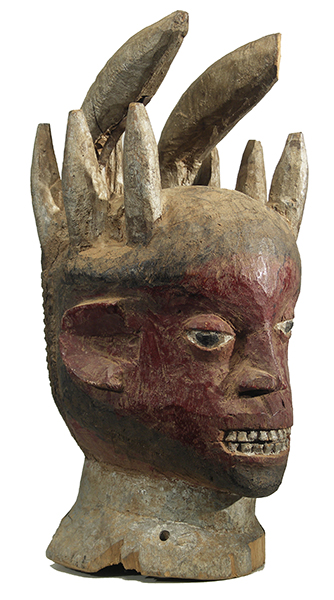 Photographs © Hamill Gallery
IBIBIO
HEAD 2
18.5" high x 8.5" wide x 10" deep
Nigeria
$1000
SOLD
There is one long repaired crack on the right side behind the ear and several chips out of the base. The tip of one horn is missing; the other was cracked and has metal splints on the front and back to preserve it.
GO TO GROTESQUES EXHIBITION PAGE
GO TO A DILEMMA OF HORNS EXHIBITION PAGE
MJM110116