IGBO STYLE FIGURES 3 & 4, Nigeria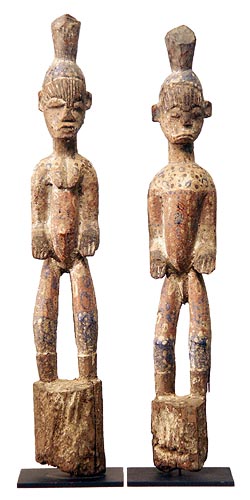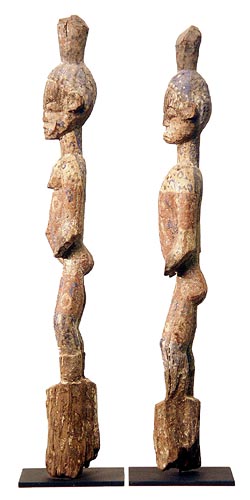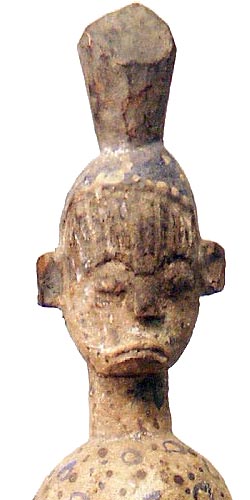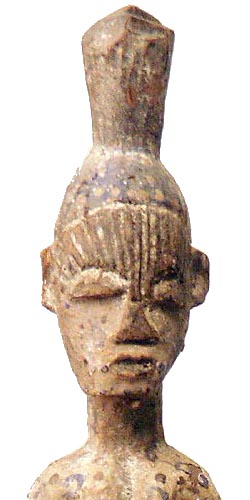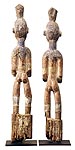 Photographs © Tim Hamill
IGBO STYLE
FIGURES 3 & 4
22" and 21.5" high
$600 for the pair
Despite their appearance we see no real evidence of tribal use so these were probably made to be sold.
Standing figures represent the numerous Igbo deities or ancestors. They are grouped together in symbolic families and are kept in special houses where they are revered. During annual festivities, these figures are taken out and paraded through the villages.
This pair, although mounted on separate bases, is available together only, for $600.
RETURN TO IGBO FIGURES PAGE
GO TO IGBO ART PAGE
GO TO IGBO IKENGA FIGURES PAGE
GO TO IGBO IKENGA SHRINE FIGURES PAGE
GO TO IGBO FIGURES PAGE
GO TO IGBO COUPLES PAGE
GO TO IGBO DRUMS PAGE
GO TO IGBO DOORS PAGE
GO TO IGBO TRAYS PAGE
GO TO ARTIFACTS PAGE
GO TO AFRICAN FIGURES PAGE