IGBO DRUM 1, Nigeria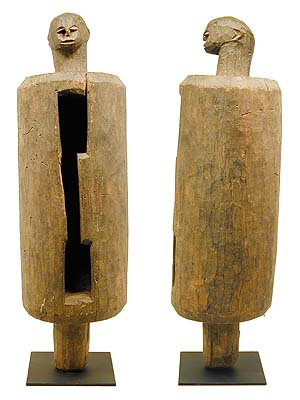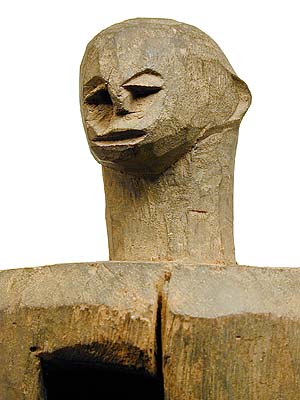 Photographs © Tim Hamill
IGBO
SLIT DRUM 1
28.5" high
$600, Nigeria
SOLD
This drum has been vetted as authentic. The crack at the top is stable.
Drums are among the most important art forms in Africa, used both as a musical instrument and as a work of sculpture significant in many ceremonial functions, including dance, rituals, story-telling and communication of messages.
Slit drums, with hollow chambers and long narrow openings that resonate when struck, often take a human or animal form in which the drum becomes the body. The Igbo use both the vertical and the larger horizontal type.
GO TO AFRICAN DRUM EXHIBIT PAGE