IGBO DRUM 4, Nigeria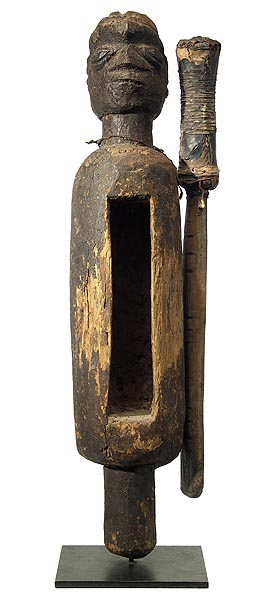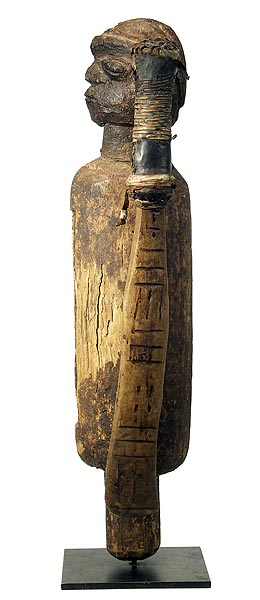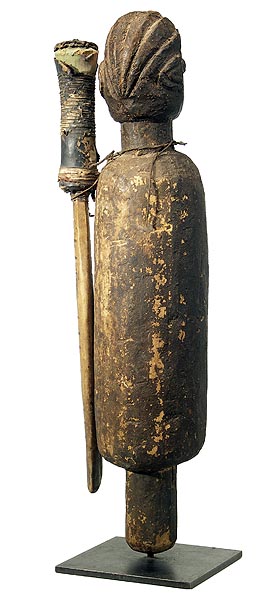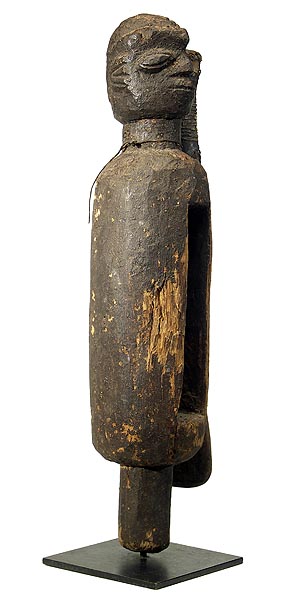 Photographs © Tim Hamill
IGBO,
DRUM 4
20.5" high x 4" wide x 4.5" deep
$1500, Nigeria
This wonderful old drum has been vetted as authentic, with evidence of significant age and use.
The small crack on the face is stable. The condition is very good except for the heavily beaten areas.
Drums are among the most important art forms in Africa, used both as a musical instrument and as a work of sculpture significant in many ceremonial functions, including dance, rituals, story-telling and communication of messages.
Slit drums, with hollow chambers and long narrow openings that resonate when struck, often take a human or animal form in which the drum becomes the body. The Igbo use both the vertical and the larger horizontal type.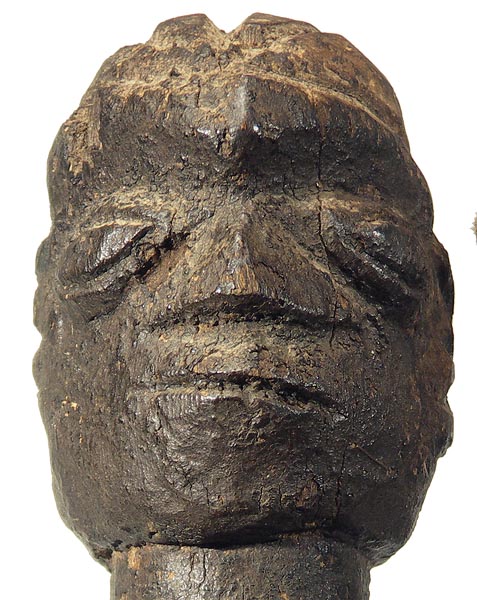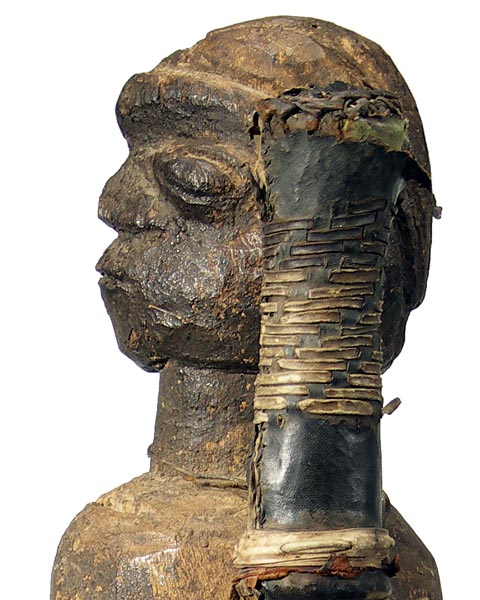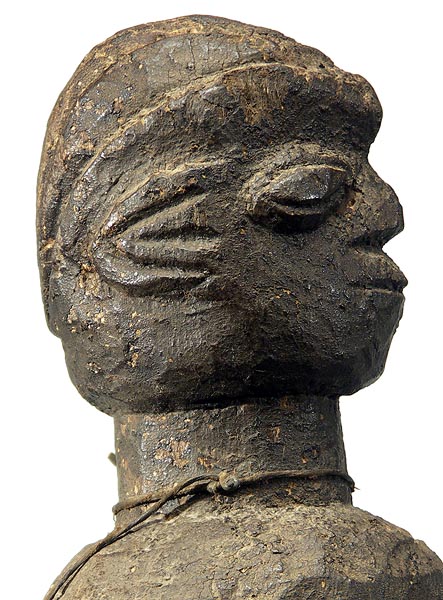 GO TO AFRICAN DRUM EXHIBIT PAGE