IGBO OGBODO MASK 3, Nigeria
This Igbo Ogbodo mask has been vetted as being authentic with signs of use and age.
---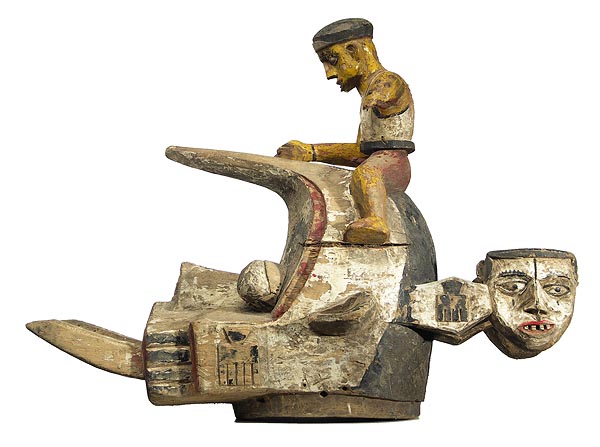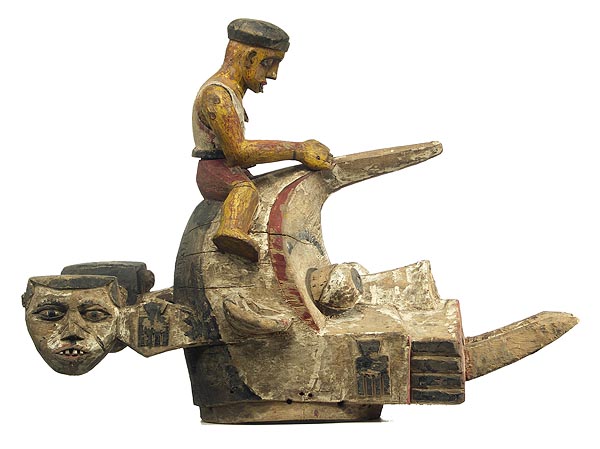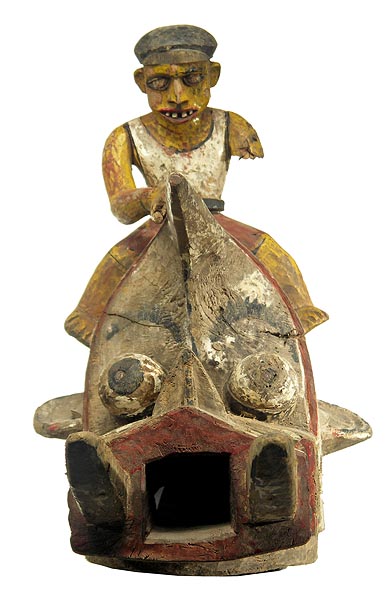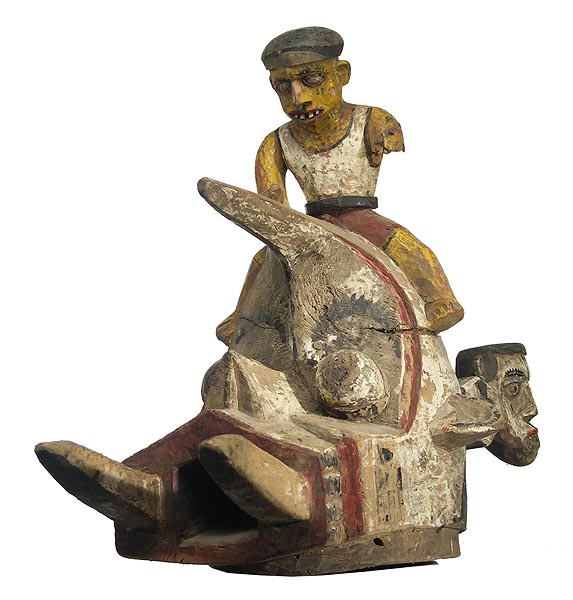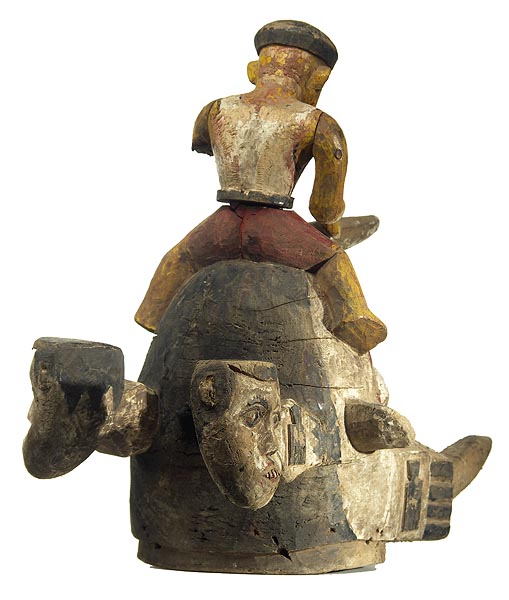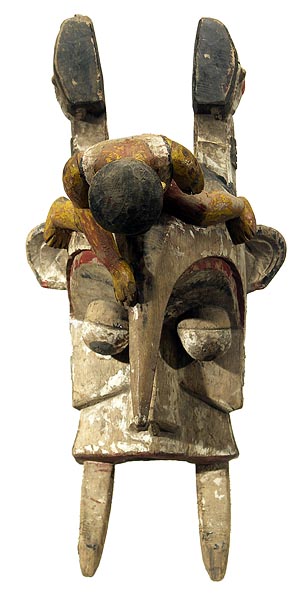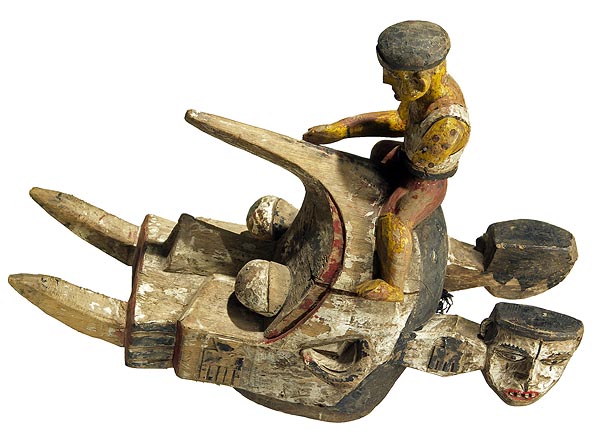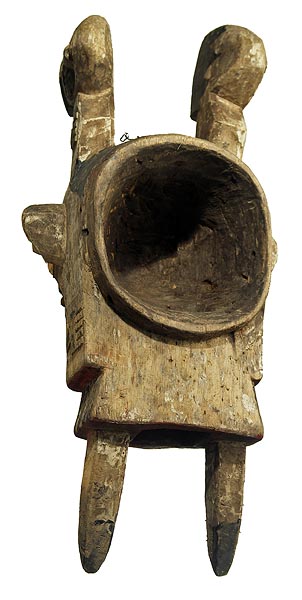 Photographs © Hamill Gallery
IGBO
OGBODO MASK 3
18" high x 24" long x 11" wide
Nigeria
$1200
SOLD
This mask is an Obgodo (elephant spirit) mask carved by the Igbo-Izi people who live in the northeastern part of the Igbo territory in Nigeria. Note the tusks and trunk forms on the front, the seperate heads on the back and the figure on top. The mask was worn and is usually displayed horizontally.
GO TO GROTESQUES EXHIBITION PAGE
GO TO ANIMALIA EXHIBITION PAGE
GO TO ANIMALS IN AFRICAN ART PAGE
MJM110216