IGBO STYLE OGBODO MASK 4, Nigeria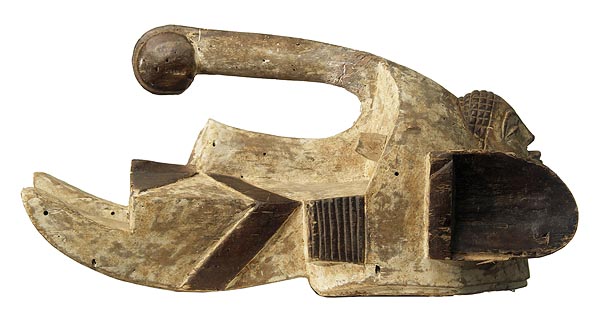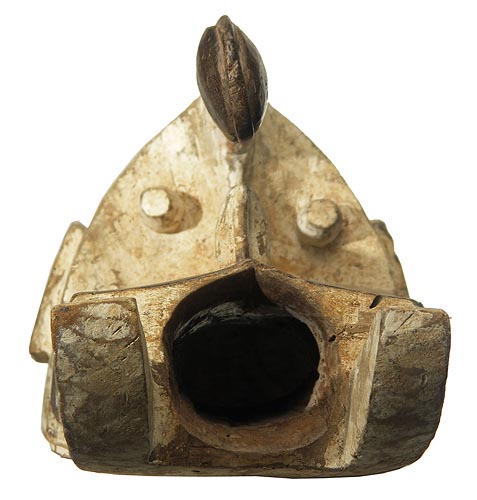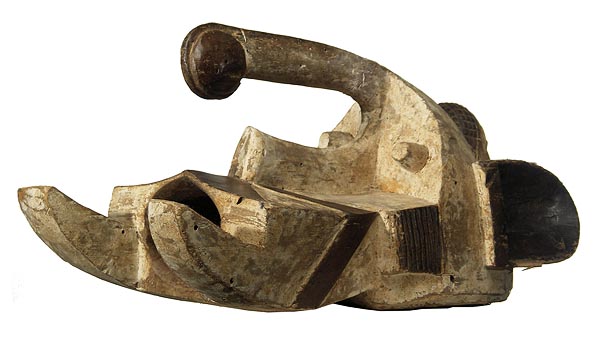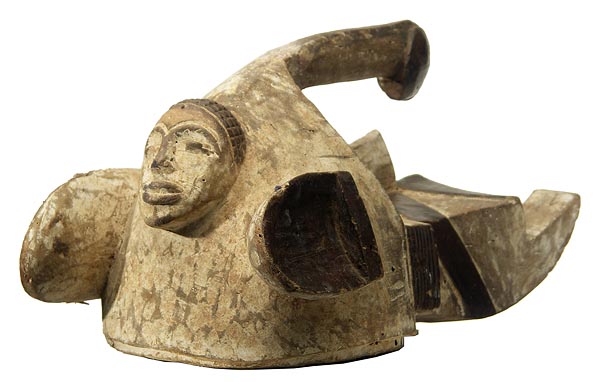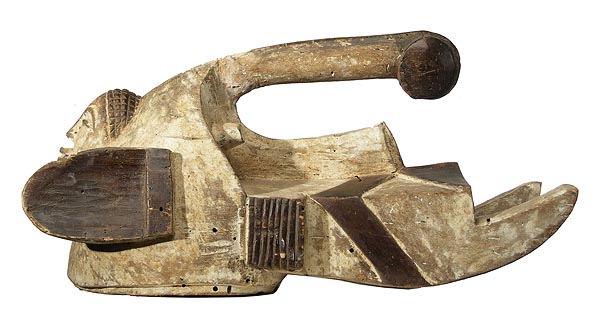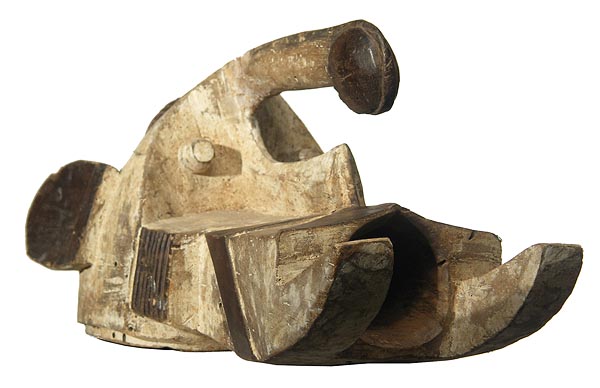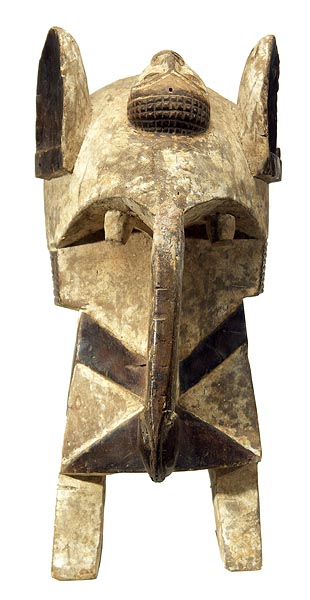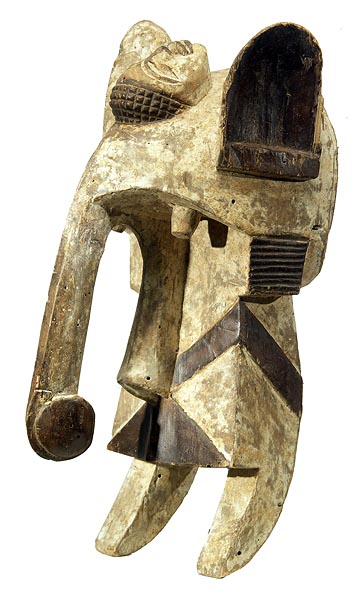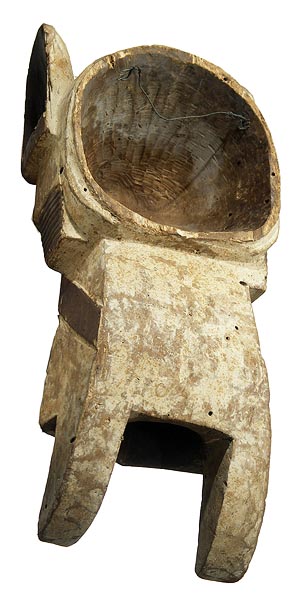 Photographs © Tim Hamill
IGBO STYLE
Ogbodo Mask 4
10.5" high x 22" long x 10" wide
$400
In spite of its appearance, we believe this mask was carved for the collecting market.

In addition to the visible insect holes, there is a repaired break in the trunk near where it joins the brow area.
This mask is an Obgodo (elephant spirit) mask carved by the Igbo-Izi people who live in the northeastern part of the Igbo territory in Nigeria. Note the tusks and trunk forms on the front and the seperate head on the back. It would have been worn and is usually displayed horizontally.
RETURN TO IGBO OGBODO MASK PAGE
GO TO IGBO ART PAGE
GO TO ANIMALIA EXHIBITION PAGE
GO TO AFRICAN ANIMALS PAGE
GO TO IGBO IKENGA PAGE
GO TO IGBO FIGURES PAGE
GO TO MASKS AND HEADS PAGE
GO TO NEW ADDITIONS PAGE