IGBO (or WAJA) OGBODO MASK 6, Nigeria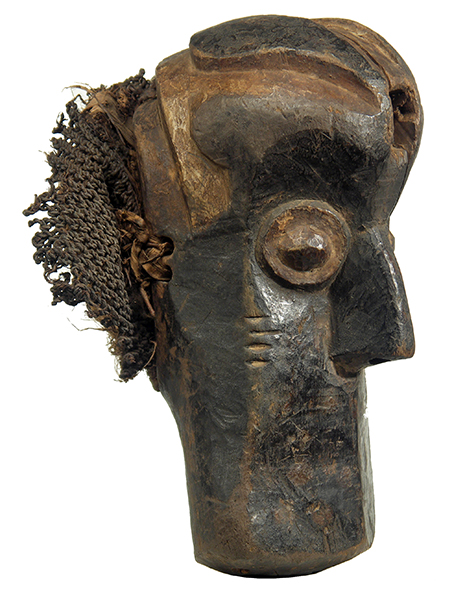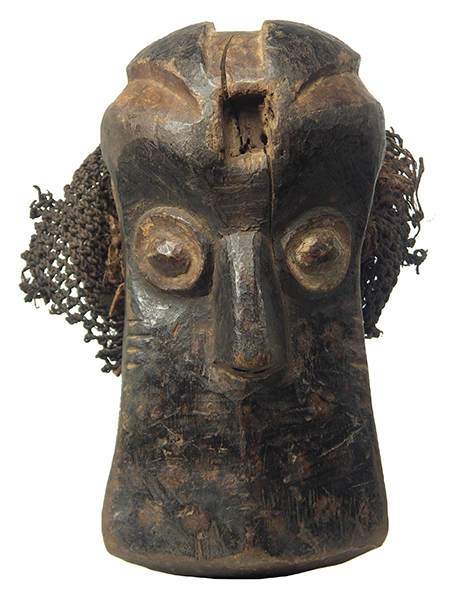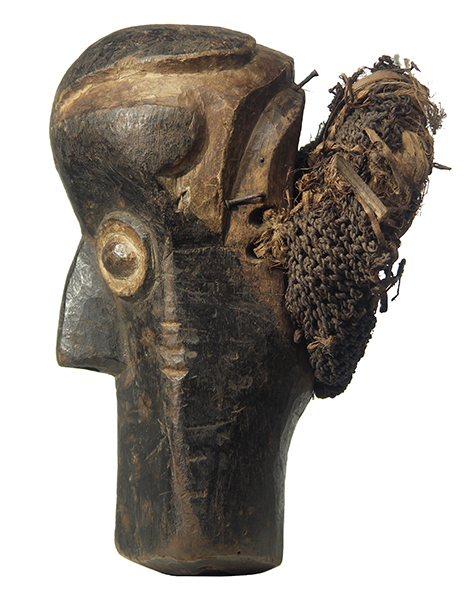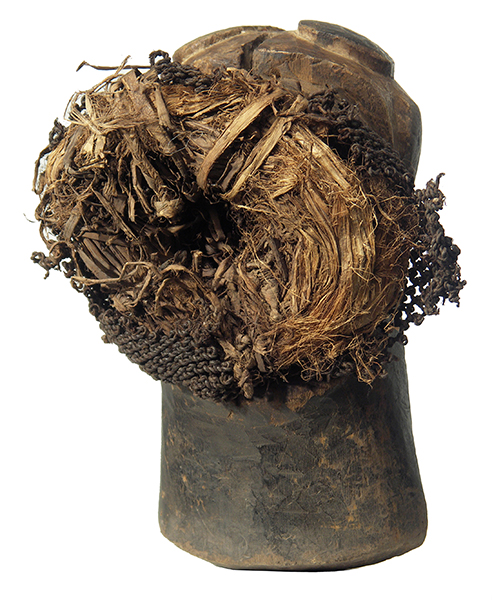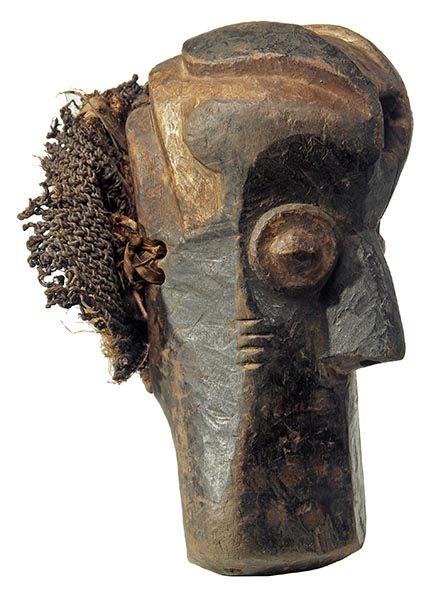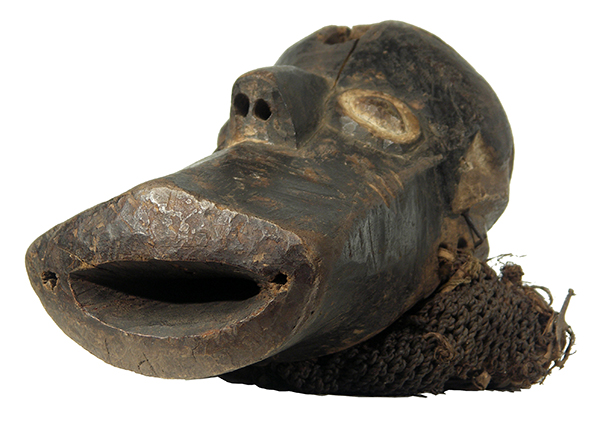 Photographs © Tim Hamill
IGBO or WAJA
Ogbodo Mask 6
13.5" high x 11" long x 9" wide
$2000
This mask has been vetted as being authentic with significant signs of use and age.
This mask is an Obgodo (elephant spirit) mask carved by the Igbo-Izi people who live in the northeastern part of the Igbo territory in Nigeria. The tusks and trunk form on the front are missing (note the holes where they were affixed) which allows the human head form underneath to be dominant. We feel the simpification by subtraction makes the mask noble and monumental and we have displayed it vertically.

The mask was worn horizontally (on the raffia ring) and can be displayed in that position (see the last image).
RETURN TO IGBO OGBODO MASK PAGE
GO TO ANIMALIA EXHIBITION PAGE