IGBO OKOROSHI OJO MASK 51, Nigeria
This mask has been vetted as authentic with signs of age and use.
---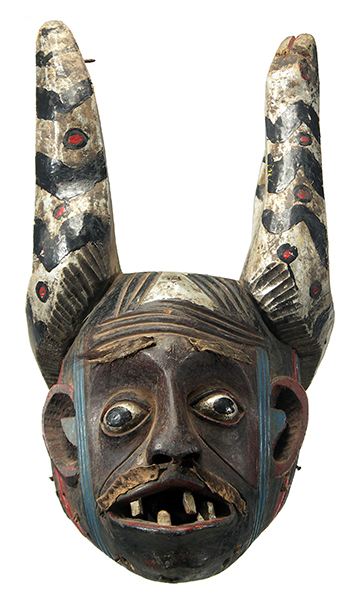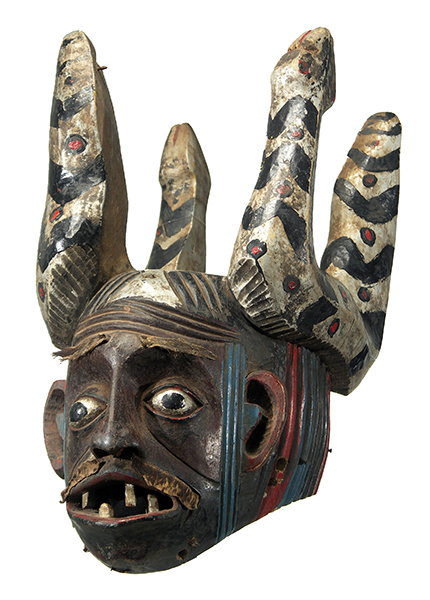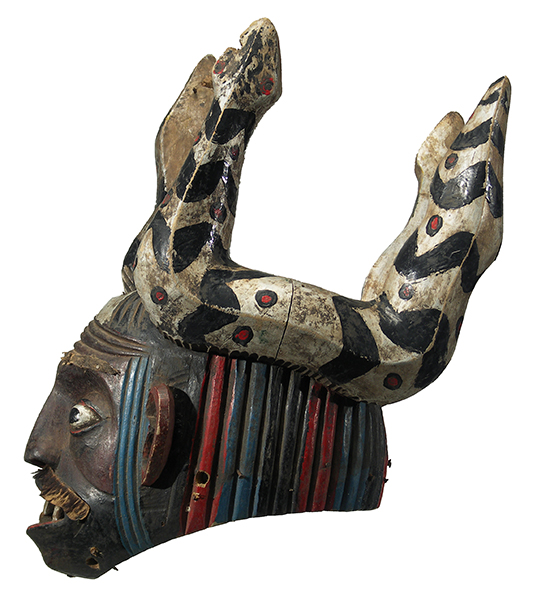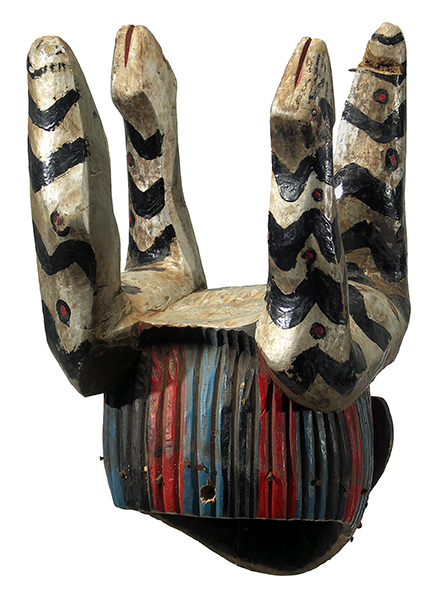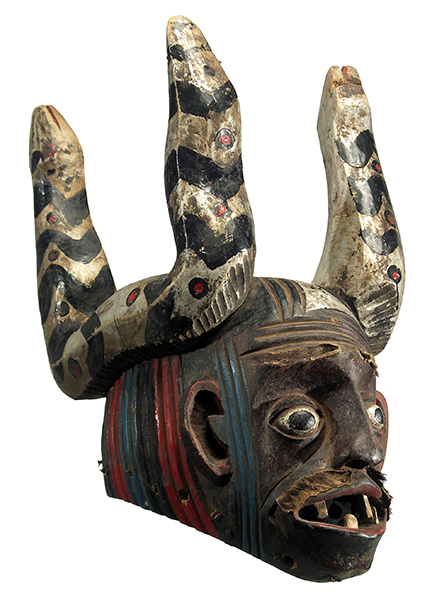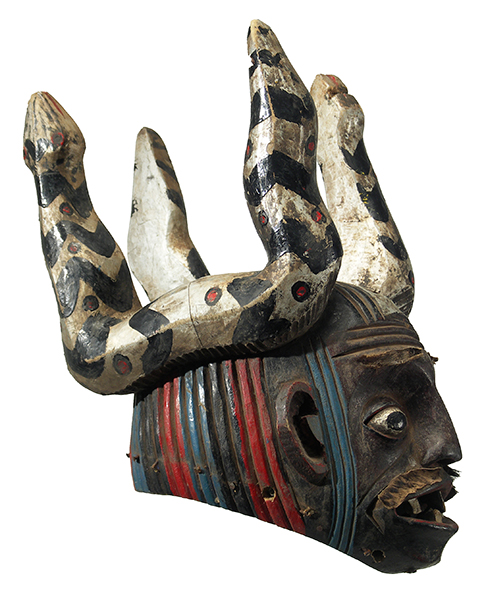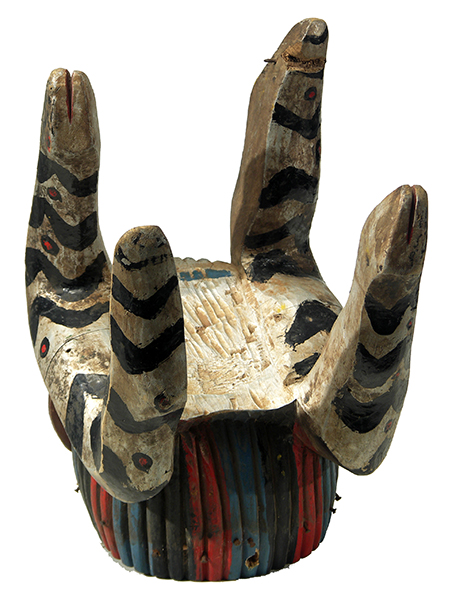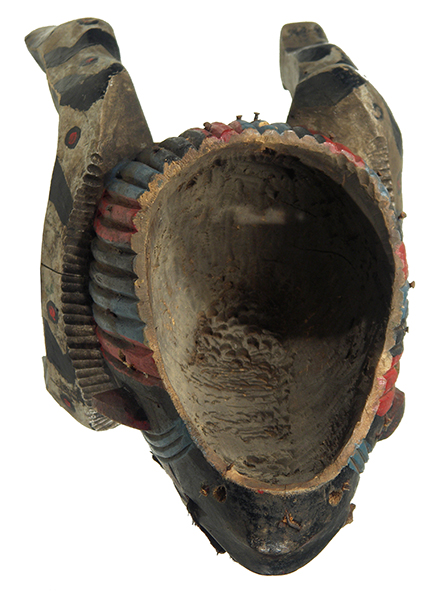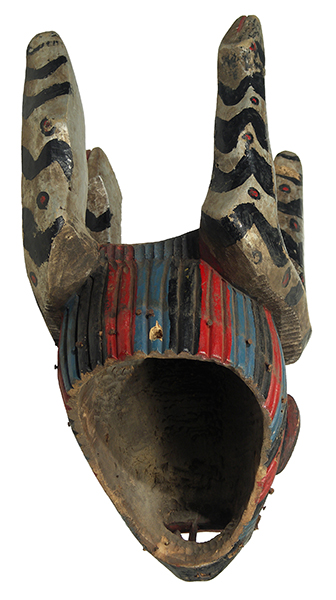 Photographs © Hamill Gallery
IGBO
OKOROSHI OJO MASK 51
19" high x 11.5" wide x 18" deep
Nigeria
$1500
Igbo Okoroshi masks are earthly manifestations of the Owu waterspirit cult, worn during the six week rainy season. Okoroshi Oma are white-faced, pretty and represent women. Okoroshi Ojo are black, ugly and male. Together they represent the dualities of good/evil, female/male, white clouds/dark rain clouds, beauty/distortion, delicate features/large misshapen features, village/wilderness,order/chaos, clarity/mystery.
----Igbo, by Herbert Cole.
GO TO IGBO OKORISHI OMA MASK PAGE
GO TO GROTESQUES EXHIBITION PAGE
GO TO MASKED, I ADVANCE EXHIBITION PAGE
MJM110116