IGBO STYLE POST 3, Nigeria




Photographs © Tim Hamill
IGBO STYLE
POST 3
41.5" high (figure is 22" high) x 4.25" wide x 2.75" deep
$400
SOLD

Despite this post's appearance we see no real evidence of tribal use so it was probably made to be sold.
It was possibly carved from an old plain post. Note the texture of the post on the left arm, the buttocks and possibly the forehead.
Note that the iron rod from the base is visible in back several inches until it hits solid wood.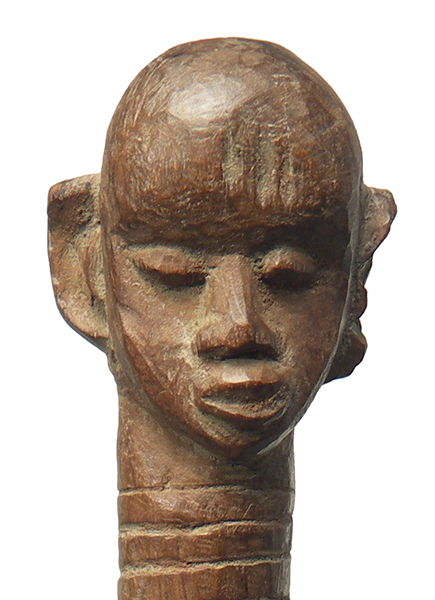 GO TO IGBO ART PAGE
GO TO IGBO IKENGA FIGURES PAGE
GO TO IGBO IKENGA SHRINE FIGURES PAGE
GO TO IGBO COUPLES PAGE
GO TO IGBO DRUMS PAGE
GO TO IGBO DOORS PAGE
GO TO IGBO TRAYS PAGE
GO TO ARTIFACTS PAGE
GO TO AFRICAN FIGURES PAGE
GO TO NEW ADDITIONS PAGE