KIRDI BEADED APRON 26, Northern Cameroon
This Kirdi apron has been vetted as authentic.
---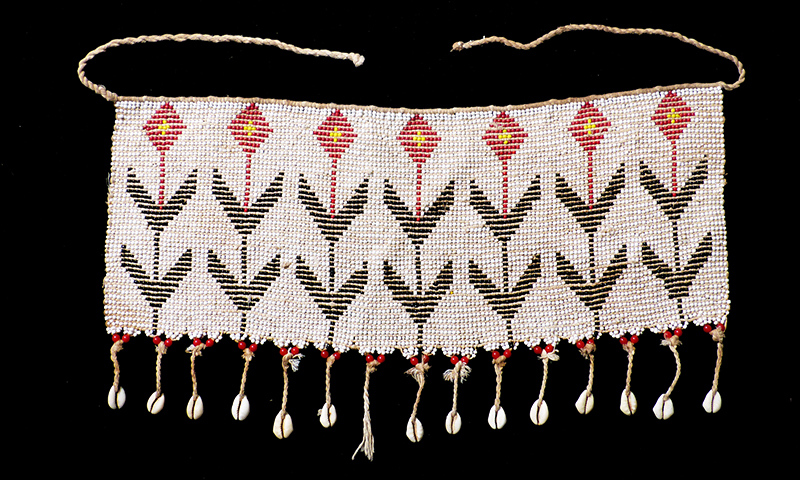 Photographs © Hamill Gallery
KIRDI
BEADED APRON 26
17" long x 9" high
Northern Cameroon
$200
Length is longest length of beadwork without string. Height includes hanging cowrie shells, but not string. One cowrie shell is missing.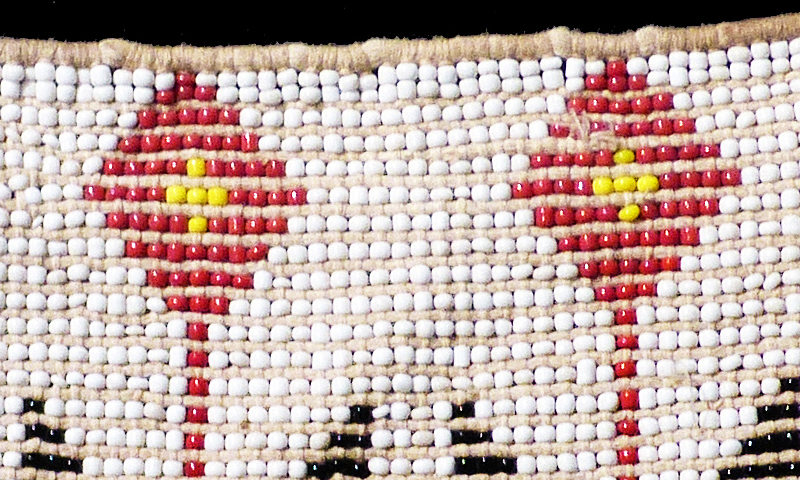 The aprons have been photographed with the cowries facing forward.
The back sides of the cowries are always hollowed out to make the shell stringable. (see detail below).