KIRDI BEADED APRON 41, Northern Cameroon
This Kirdi apron has been vetted as authentic.
---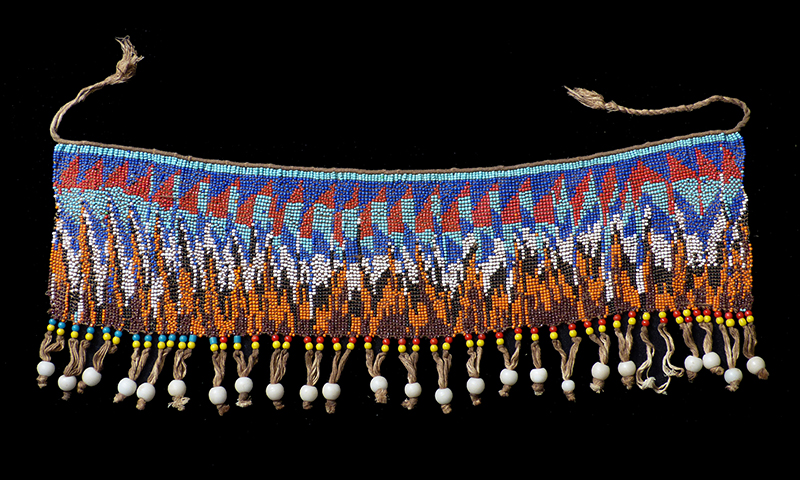 Photographs © Hamill Gallery
KIRDI
BEADED APRON 41
19" long x 7" high
Northern Cameroon
$200
SOLD
Length is longest length of beadwork without string. Height includes hanging cowrie shells, but not string.
Two of the large white beads are missing. The tie strings are short.