KISSI NOMOLI STONE FIGURE 1, Sierra Leone
This Kissi Nomoli figure has been vetted as being authentic with signs of use and age.
---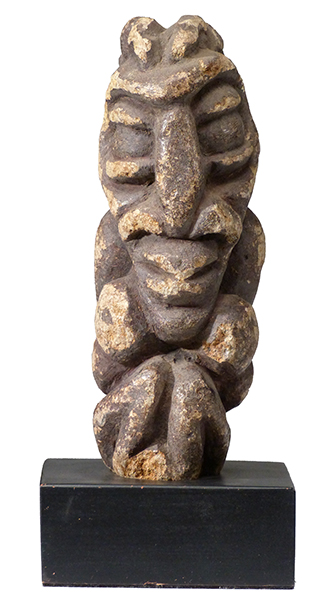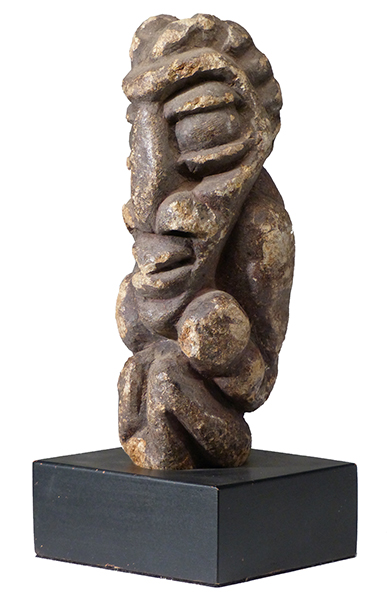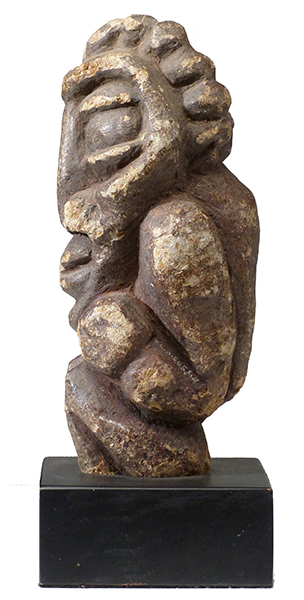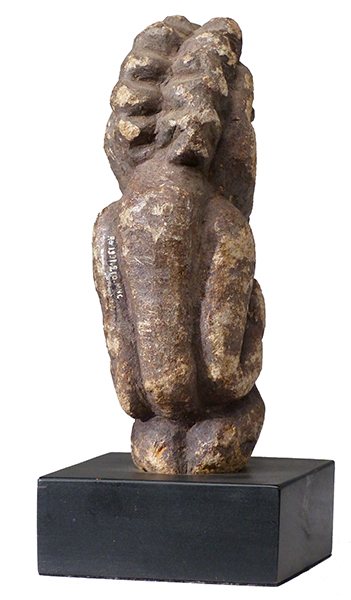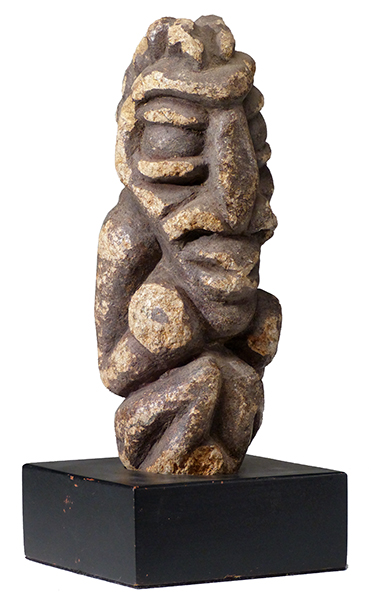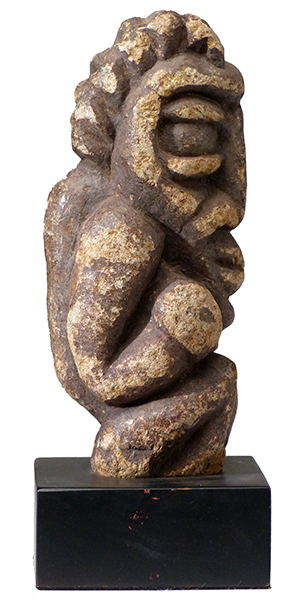 Photographs © Hamill Gallery
KISSI
Nomoli Stone Figure 1
Steatite
8.5" high x 3" wide x 3.5" deep
$600
The wood base has been hollowed out to match the irregular bottom of the stone. I traded for the piece and received no information on its provenance although there is the cryptic lettering on the back (see detail below).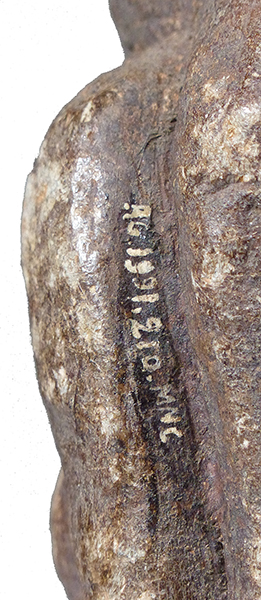 GO TO AFRICAN FIGURES PAGE
GO TO NEW ADDITIONS PAGE