KIRDI / MARGHI / BAGIRMI CURRENCY OBJECT 72, Chad / Cameroon
The curreny piece below has been vetted as authentic.
---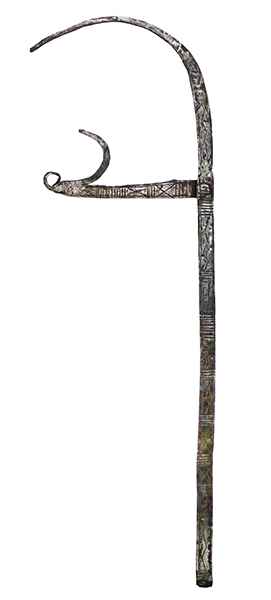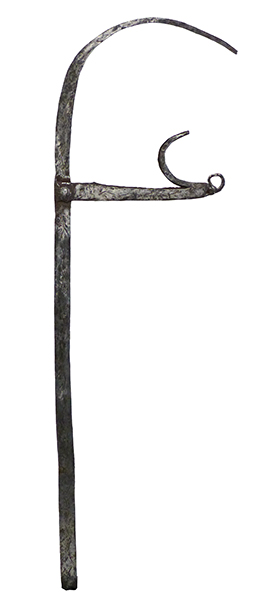 Photographs © Hamill Gallery

KIRDI / MARGHI / BAGIRMI
CURRENCY OBJECT 72
27" high x 8 1/2" wide x 1/8" deep
Chad / Cameroon
$300


"While inspired by the large F-shaped throwing knives from Cameroon, Central African Republic, Chad, and Sudan, this piece was certianly not designed for such use. With deliberately dull edges and a generally delicate construction, this type could have only functioned as a ceremonial object or currency object. Unfortunately, research on this uncommon type is insufficient. Interestingly, the incisions bear the characteristic mark of the incisions of Fur blades from Sudan - a stamped or rolled pattern that is both distinctive and not found elsewhere.
Comparable examples have been published in Elsen & Felix, Beauty in the Blade, 1998, and Lefebvre, Âmes de formes Formes de Lames, 2007.
This currency object is rare, albeit mid 20th century."
---Ethan Rider www.ertribal.com


GO TO LOOKING SHARP EXHIBITION PAGE
MJM06272017